If you're lucky enough to live on Sydney's coast, you'll know there's a lot of light to manage. A combination of soft s-fold wave curtains and blockout blinds can help manage the sun in summer and maximise it in winter. 
For our client overlooking the eastern suburb beach of Clovelly, a gorgeous expanse of glass needed multiple solutions to manage bright summer sun and maximise the incredible views.
So how do you bring the outside in, but keep the light out and assure privacy? Clever curtains, of course!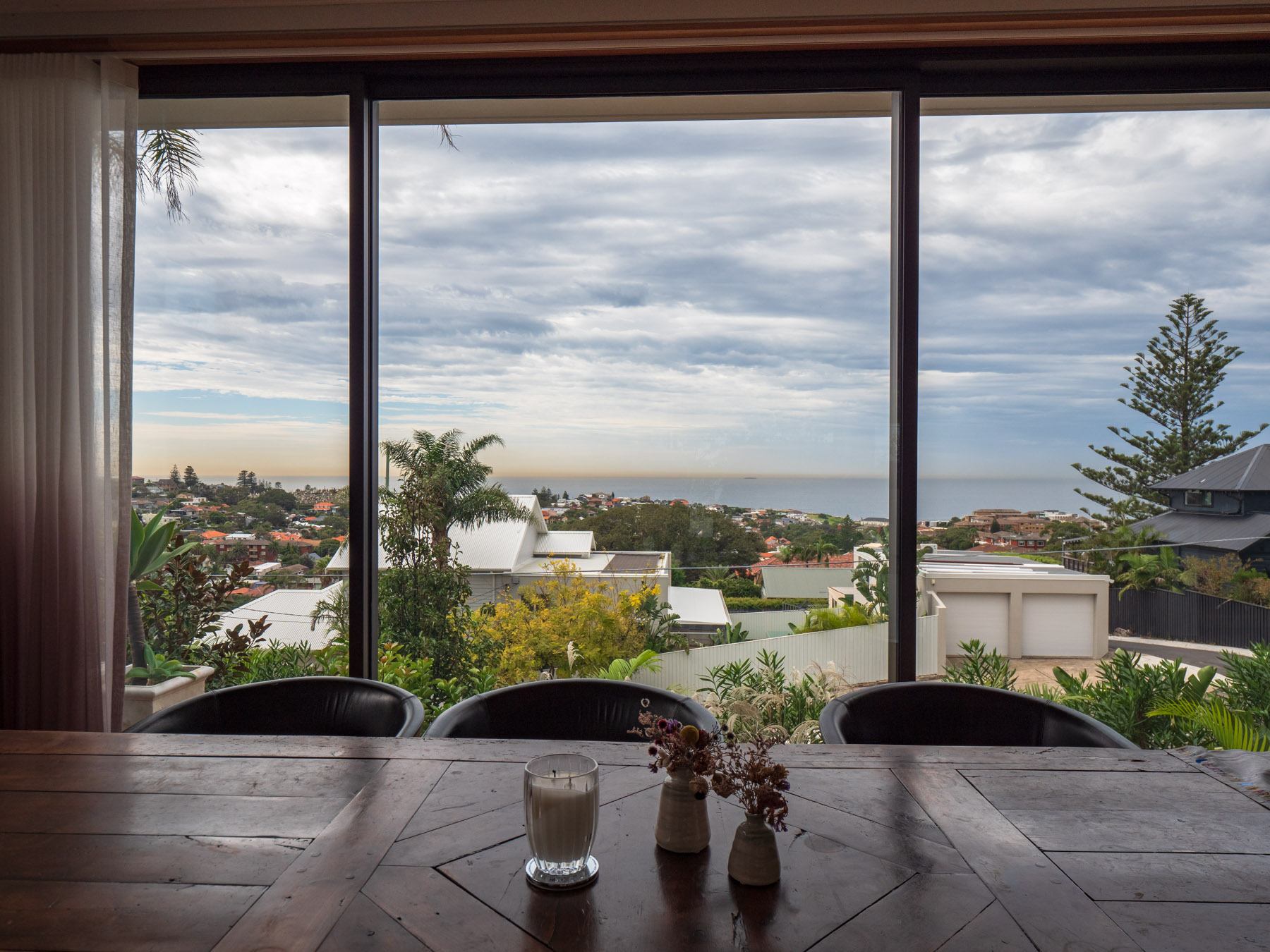 Waking up with Silent Gliss
The master bedroom, designed as a place of peace and relaxation, needed window coverings that would frame the incredible view, allow for privacy, and be changeable with the weather and the occupants' moods.
Charcoal blockout blinds formed the base layer, overlaid and softened with s-fold wave curtains in sheer linen. 
The elegant linen sheers were set on an electric Silent Gliss track, which is operated via a switch, remote control, or app. 
We chose the linen blend sheers because they're elegant, stylish and appropriate to the architectural style of the home.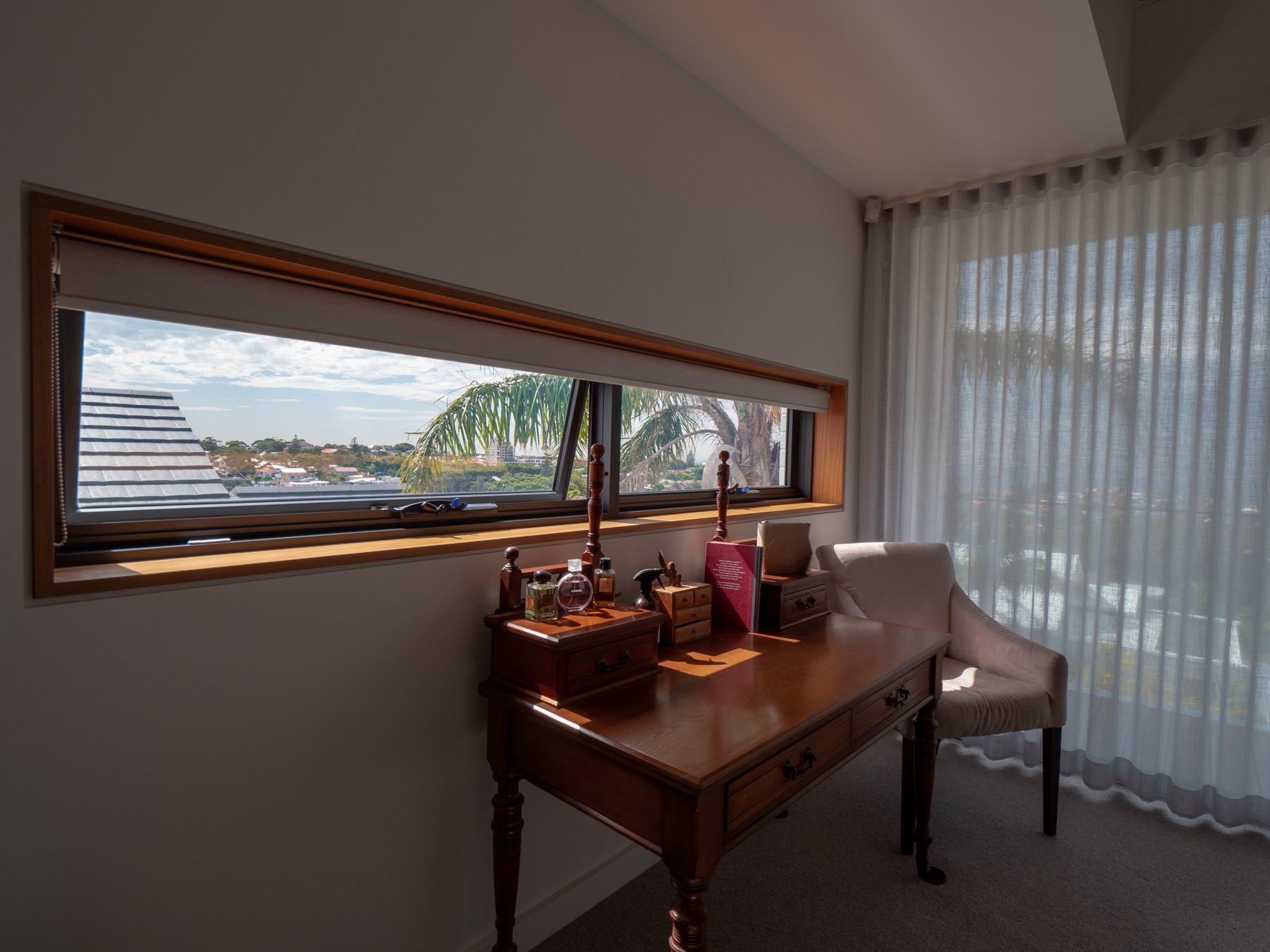 Hard wearing outdoor Venetians and blinds
When a home perches over the Pacific like this one, you know salt, sand and sun are going to be wearing away at the facades. 
Strong aluminium Venetian blinds were fixed outside the bathroom, avoiding the wet area indoors but remotely adjustable for privacy. 
The Weinor Opal folding arm awning outside the eat-in kitchen helps shade the backyard year round, bringing the outside into the home in comfort.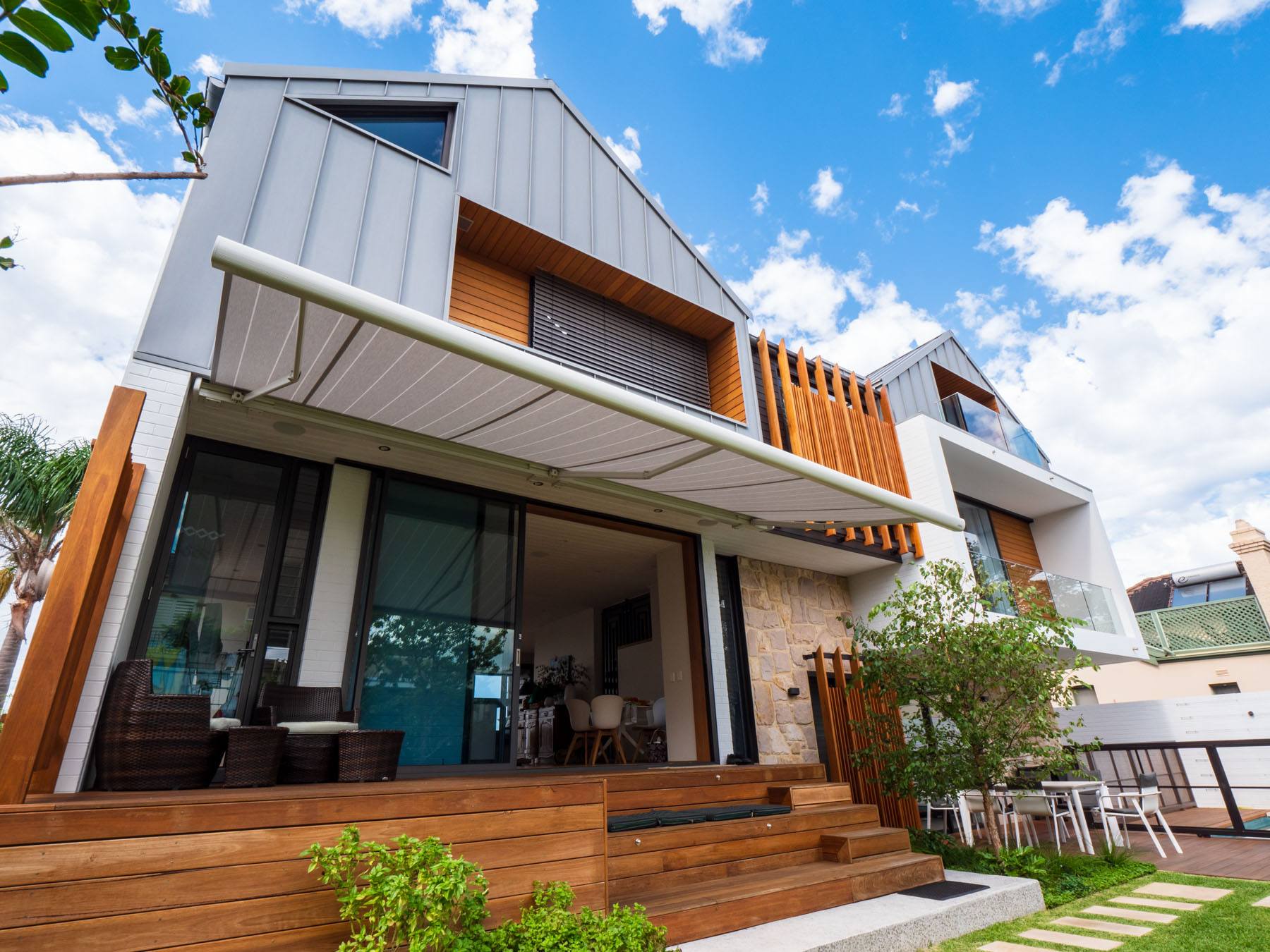 Blockout curtains for comfortable living
With large windows taking in the high view, a solution was needed to manage sun in the living spaces. 
With privacy less of an issue, and the glass area too large for easily usable blockout blinds, blockout curtains softened by linen blend sheers were the best choice.  
In the lounge room, sheers overlaid separate blockout curtains with multi-linings.