Our story began in country New South Wales more than 75 years ago. Joseph Mansour began his career as a travelling fabric hawker based in Moree in 1906, selling fabrics, bedding and haberdashery, always with an eye for quality and style.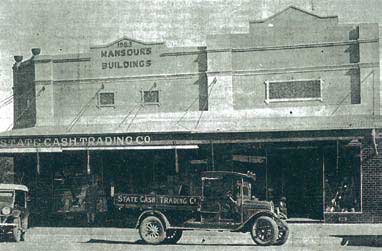 Joseph's business grew, and so did his family. In 1939 Joseph's eldest son Lawrence opened Mansours first retail store in Campsie, Sydney, less than 10 kilometres from the current showroom in Camperdown.
For the next 50 years, Mansours grew its reputation as a household name, continuing its tradition of high quality and custom design while continuing to expand its retail stores. It expanded to add a range of soft furnishings, bed-linen and towels to its core offering of quality fabrics, curtains and blinds.
During this time Lawrence's eldest son John took his place in the family business, followed by his children Ryan, Natalie and Adrianne.
In 2008, the business reinvested in its core offering of custom window coverings, and opened Sydney's leading window coverings showroom in Camperdown.
The legacy of Mansours has lasted four generations, through countless changes in trends and technology. What remains the same is our customers' need for fabric.
Today this need is met with broad industry knowledge, a passion for craftsmanship, and pride in what we deliver every day.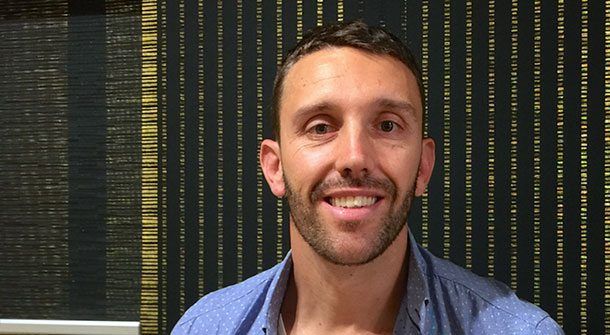 Our extended family and trusted team work hard to ensure that every customer is delighted with their complete and clever custom design solution.
Memorably once described as the right choice for any Sydney property, 'from townhouse to Opera House', we look forward to you becoming part of our story.
"No-one knows the windows of Sydney like Mansours – from the humble townhouse to the Sydney Opera House"
Last year we purchased and had fitted, Roman Blinds from Mansours and have been extremely happy with them. A few weeks back we had a problem with one of the blinds mechanisms and as this was a large blind that lead to our outdoors area, we were anxious to get it fixed ASAP.
I felt it's really important to make you aware that we received brilliant service and it left us with the feeling that great old fashioned service still exists. Everyone I spoke to was helpful and friendly however I would like to particularly make a comment about Natalie. Her great attitude, respect and empathy for our predicament and her efficiency in getting it resolved, really impressed me. I would also like to make note of John, who had fitted our blinds to begin with and fixed the problem with a minimum of fuss.
The efforts of Natalie and John have made our experience at Mansours a pleasure and I would therefore recommend Mansours to anyone who wants a great product and most of all fantastic after sales service.
My new curtains are as good as the ads I saw in the Sydney Morning Herald!
Want to know more? Call our design experts today for a free quote →
Want to know more?
Call our design experts today for a free quote →