What kind of blinds can you buy?
You can choose from Roller Blinds, Helioscreen, Dual Roller Blinds, Roman Blinds, Soft Fabric, Linen, Honeycomb & Pleated Blinds, Sunscreen Blinds, Blockout Blinds, Motorised Blinds, Motorised Roller Blinds, Motorised Roman Blinds, Bottom Up Blinds, Shaped Blinds and Skylight Blinds.
That's a long list of blinds! You can find out more about each of them by clicking on the links at the bottom of this page.
What kind of blind should I choose?
We love a big window in this country, and nothing is a more versatile and practical covering than a blind.
Blinds are made in a huge array of fabrics and finishes. They can be custom made to fit any size. In every case they are durable and prioritise safety and ease of use.
Sheer blinds offer day time privacy with natural light, and glare reduction when utilising darker toned fabrics.
Blockout blinds say no! to light of any kind, and are perfect for those who need their sleep. Sheer window coverings and blockouts are often used together for flexible options.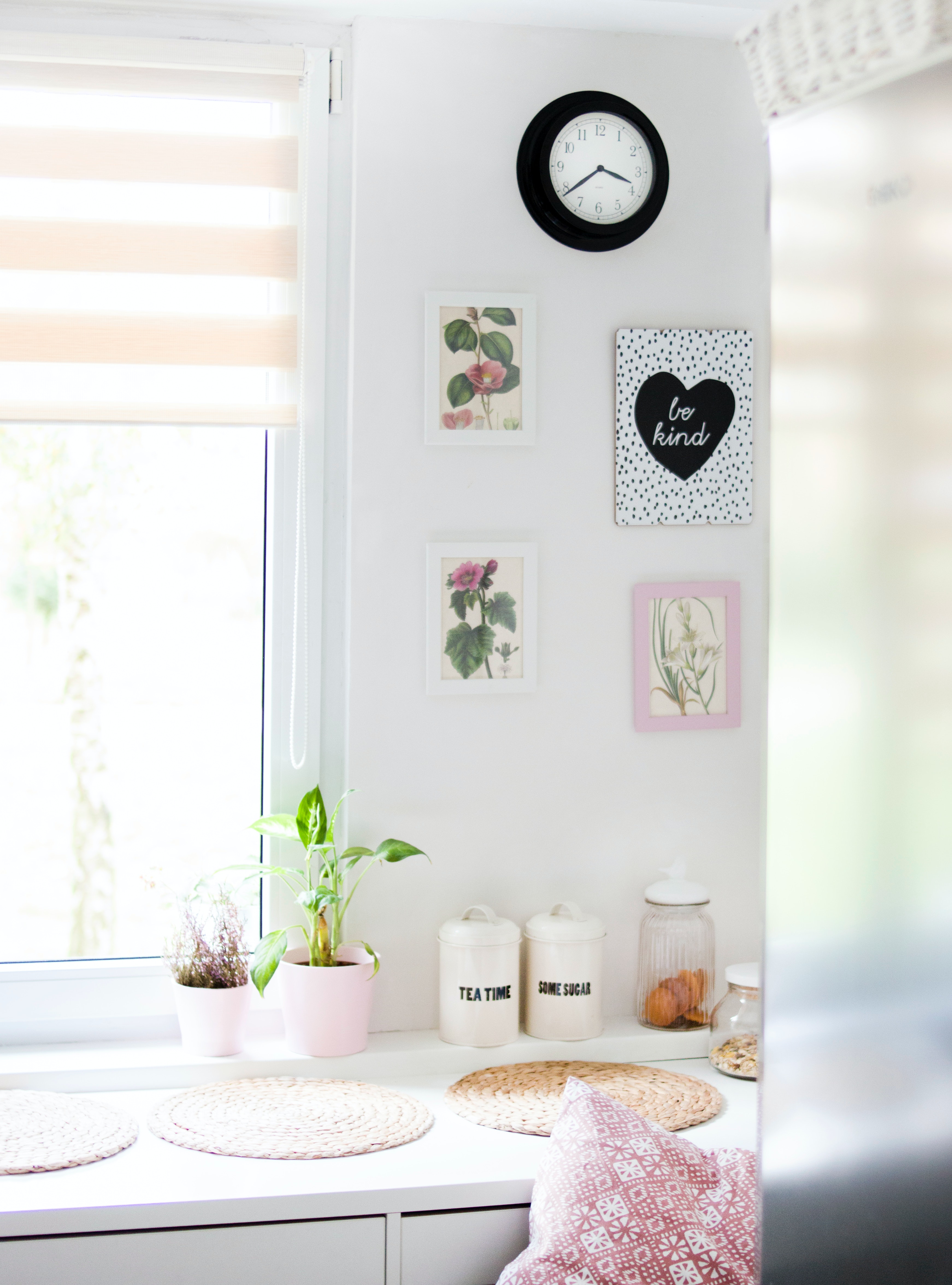 Beautiful bathroom blinds. Photo by Dominika Roseclay from Pexels.
What colour options are available for blinds?
When it comes to colour, blinds can be a great way to add some drama to a room, along with the ability to roll it away as soon as you want to go back to neutral.
One thing you need to watch out for: Australian UV is strong enough to fade concrete so it goes without saying that your furnishing fabrics will be affected also.
If you choose to go for a bright colour, rather than a neutral palette choose high quality dyed fabrics with colour fastness ratings of 5 or higher.
Read our 5 Tips to Choose the Best Colour Blinds for more.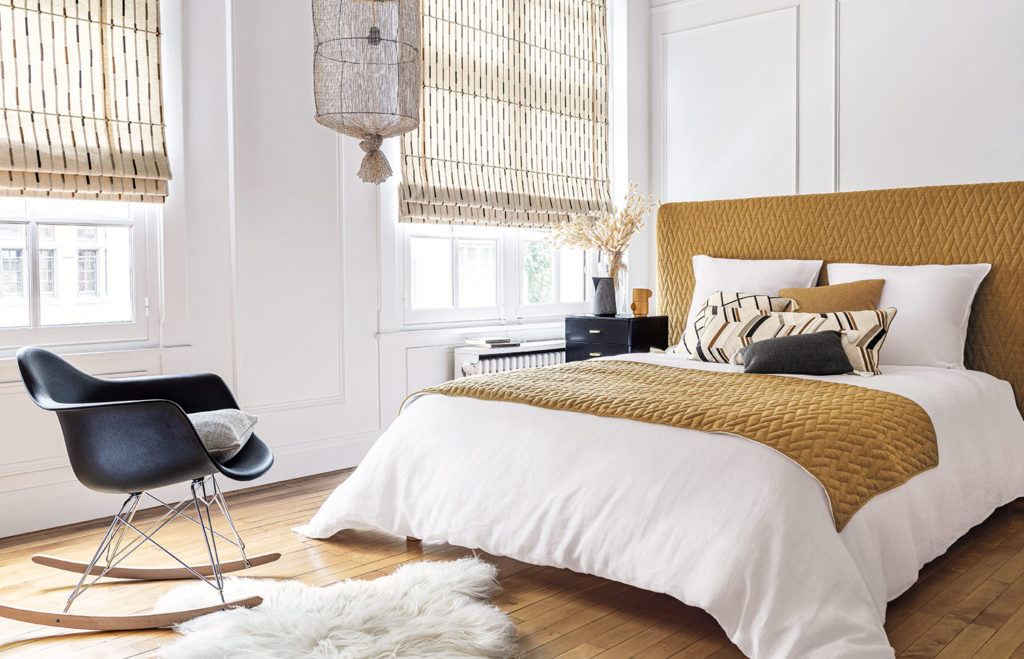 Colour and texture in blinds fabric from Camengo.
Can my blinds be easily motorised or automated?
You can absolutely motorise or automate your blinds at home, in any room.
Imagine your blinds closing as you get into bed; in the morning, they open to let in the sun, and all of it happens without you having to lift a finger.
Imagine being able to extend your outdoor space with minimum fuss and maximum safety.
We partner with respected and innovative motorisation specialists Somfy on their amazing range of motorised solutions.
Want to ask Alexa or Siri to do the work for you? Find out more about automation.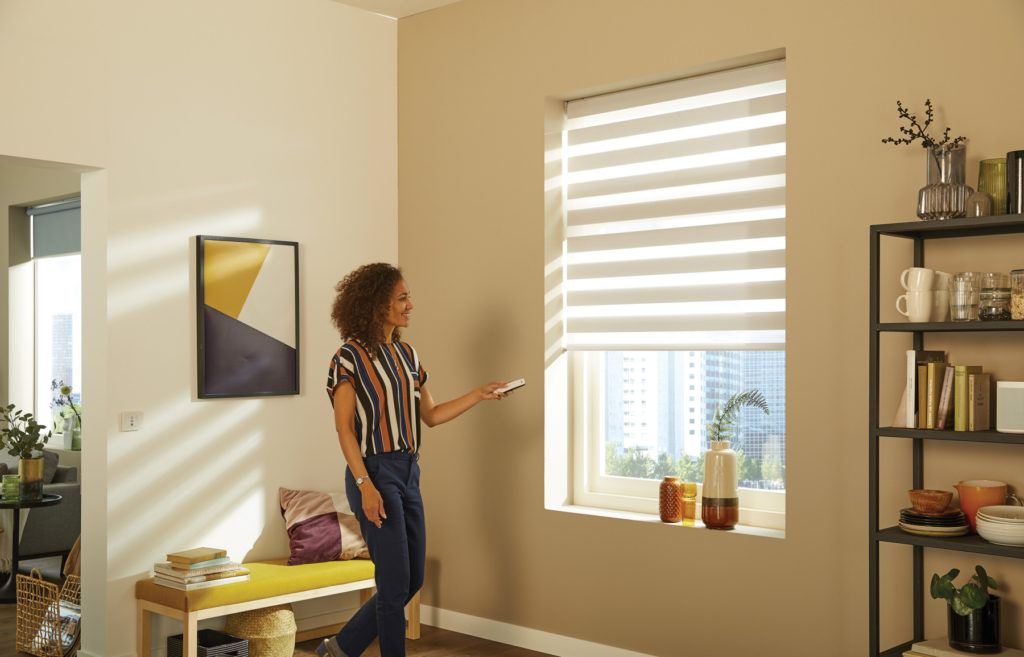 Making life easier with Somfy home automation.
Can you make blinds safe for kids?
Australia has strict regulations for installing blinds, and we follow all safety advice. Find out more about decor for your growing little ones.
Can we see blinds in action?
Yes, you can! Our extensive range of blinds has been handpicked by our expert team. We have the most extensive fabric library in Sydney, having worked with all of the leading international and Australian fabric houses for generations.
Lose yourself in the beautiful designs on display at our Annandale showroom, and let us guide you through your final selection and the practicalities of blind solutions.
Click on any of the selection below to read more about our most popular product offerings.
Want to know more? Call our design experts today for a free quote →
Want to know more?
Call our design experts today for a free quote →