Blockout blinds, also known as blackout blinds, are made of fabrics to completely block out light. Just like the name suggests!
Blockout blinds are often used in living rooms, bedrooms and media rooms – anywhere darkness is required for sleeping, watching screens or managing heat and light from the sun.
There are two popular ways of utilising blockout blinds: as single roller blinds, or as dual or double roller blinds.
When used as a dual roller blind, they're most often paired with a sheer blind, so when you want to raise the blockouts for light you can still use the sheer blinds for visual privacy.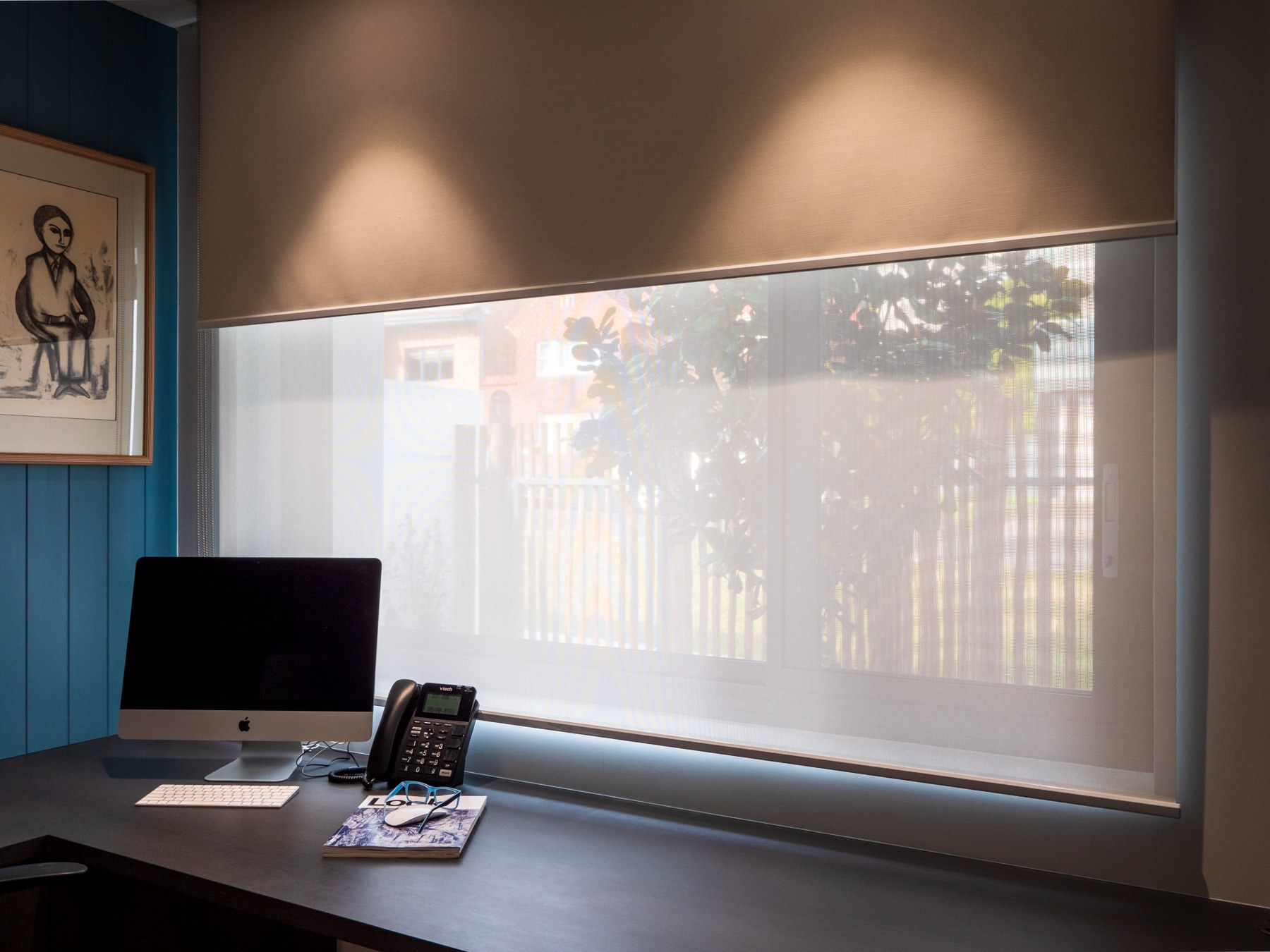 What kind of fabric can you use for blockout blinds?
The short answer is: your blockout blind fabric can be anything that's opaque, meaning not see-through or sheer at all.
Some types of blockout blind fabrics can be bonded to another material. So, for example, you can have hardy blockout fabric on one side and textured, patterned or other material on the reverse to match your interior decor.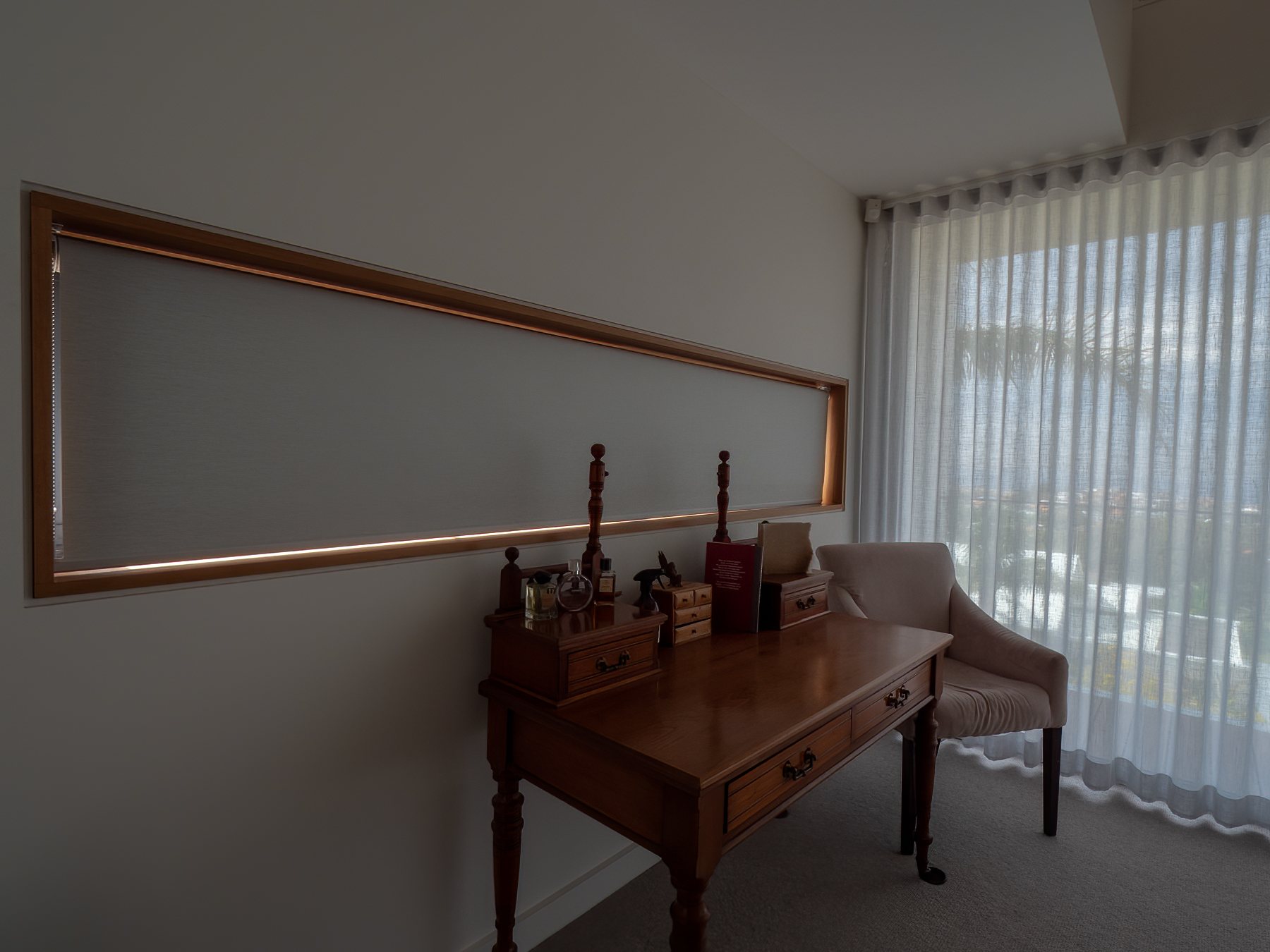 Why would I get blockout blinds?
Blockout blinds have some truly stand out benefits:
Allow light sleepers to sleep more deeply without light
Reduce glare when viewing TV, laptop and desktop screens or projectors
Add insulation and block out harmful ultraviolet (UV) rays
Keep your home warmer in cold weather and cooler in the hotter months

Specifications
| | |
| --- | --- |
| Maximum Size | Custom made to any size |
| Styles | Chain driven rollers, optional crank drive + spring assist / motorisation |
| Fabrics | Blockouts (or read more about other blinds) |
| Flame Retardency | Flame retardant fabrics available |
| Motorisation | Highly suitable. |
| Warranty | 5 years |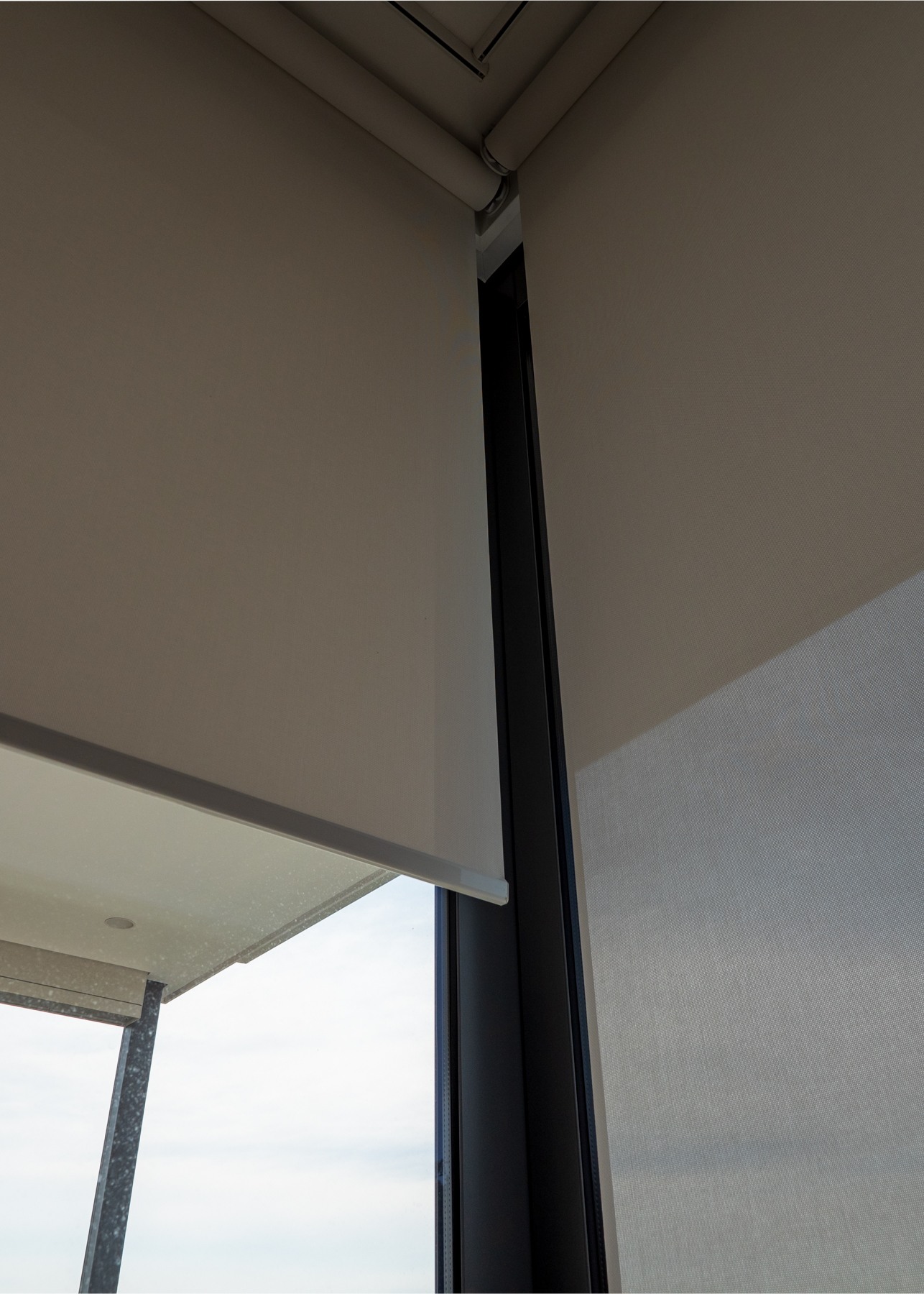 Ready for detail? Call us. Or read on for great advice. →
Ready for detail?
Call us. Or read on for great advice. →
Want to know more? Call our design experts today for a free quote →
Want to know more?
Call our design experts today for a free quote →