We can picture it now: dinky striped 1950's-style awnings, usually yellow or red and associated with your grandma's house. Right? Wrong!
Awnings of the 1950s, be gone.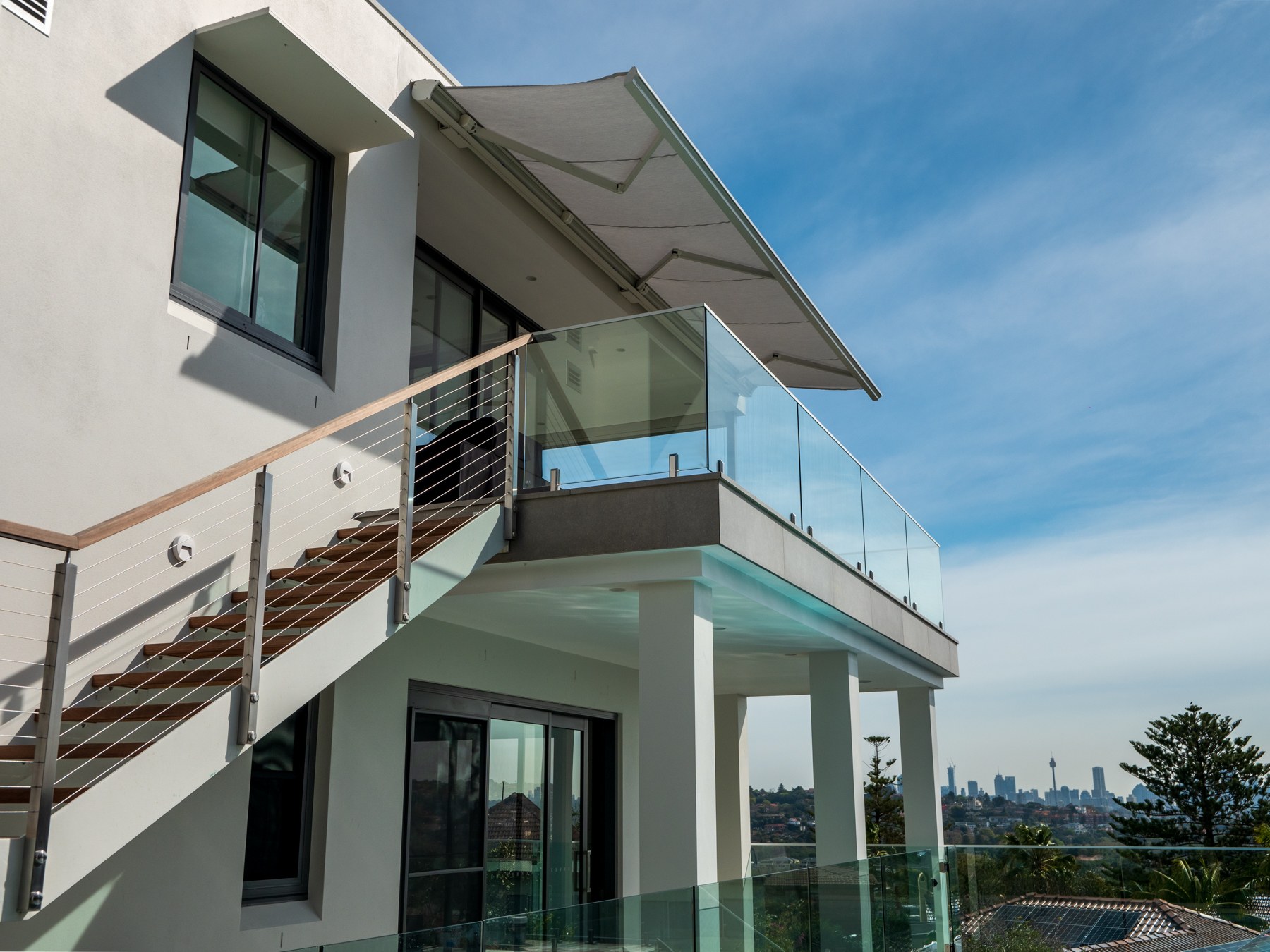 It's true, awnings can actually be stylish. In fact, they've made an impressive u-turn, coming right back into style. And while they're still reminiscent of days gone by, they're no longer garishly bright or candy-stripped, unless that's your style.  The trend is rather muted in contemporary colours and subtle stripes. And if you need even more convincing than style, they're also super practical too, retracting away when not in use. Take that outdoor umbrella!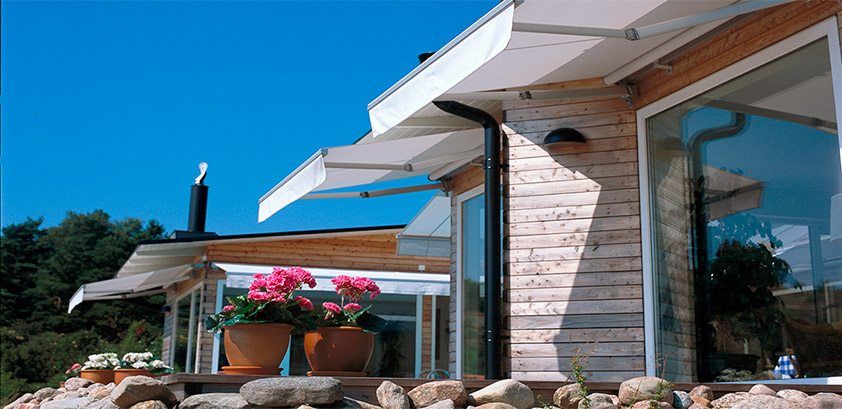 Awnings are an investment and while they're not always the cheapest option, it's quality and practicality over money-saving when it comes to outdoor shade options. Remember, awnings are subjected to some pretty harsh conditions – rain, wind and very strong sun. After all, it's their job to shield you from the weather. And as with any choice you make for your home, there are always advantages and disadvantages. So let's break down the pro and con list.
The pros of it
1. Protection. 
Just like we mentioned earlier, awnings protect your outdoor area and your home's exterior from the elements.
Of course, this also depends on whether you choose to install a fixed or retractable awning, but either way, all-weather awnings are great to help shade your home or outdoor area, and protect the space from the rain. 
They also help to protect your outdoor furniture from fading or discolouration due to sun damage.
2. Durability. 
Choose a retractable awning and you're already setting up your investment to go the distance.
They may be the more expensive option, however, they're also the more durable choice.
Only take them out when needed, which means they're protected from the harshest of Australia's conditions, which in Sydney, can include some intense summer storms.
3. Aesthetics. 
A very important factor when choosing your awnings is the aesthetic appeal.
While it's not the be-all and end-all, having something attached to your exterior that looks stylish is important. Not only does it help when eventually selling your home, but it also means it won't be overbearing for those enjoying your outside space.
The good thing about outdoor awnings as well is that it provides the opportunity to add some colour or style to what can otherwise be a pretty boring wall. There are a huge variety of designs, colours and fabrics to choose from, adding texture and shape to your home without compromising the structural integrity.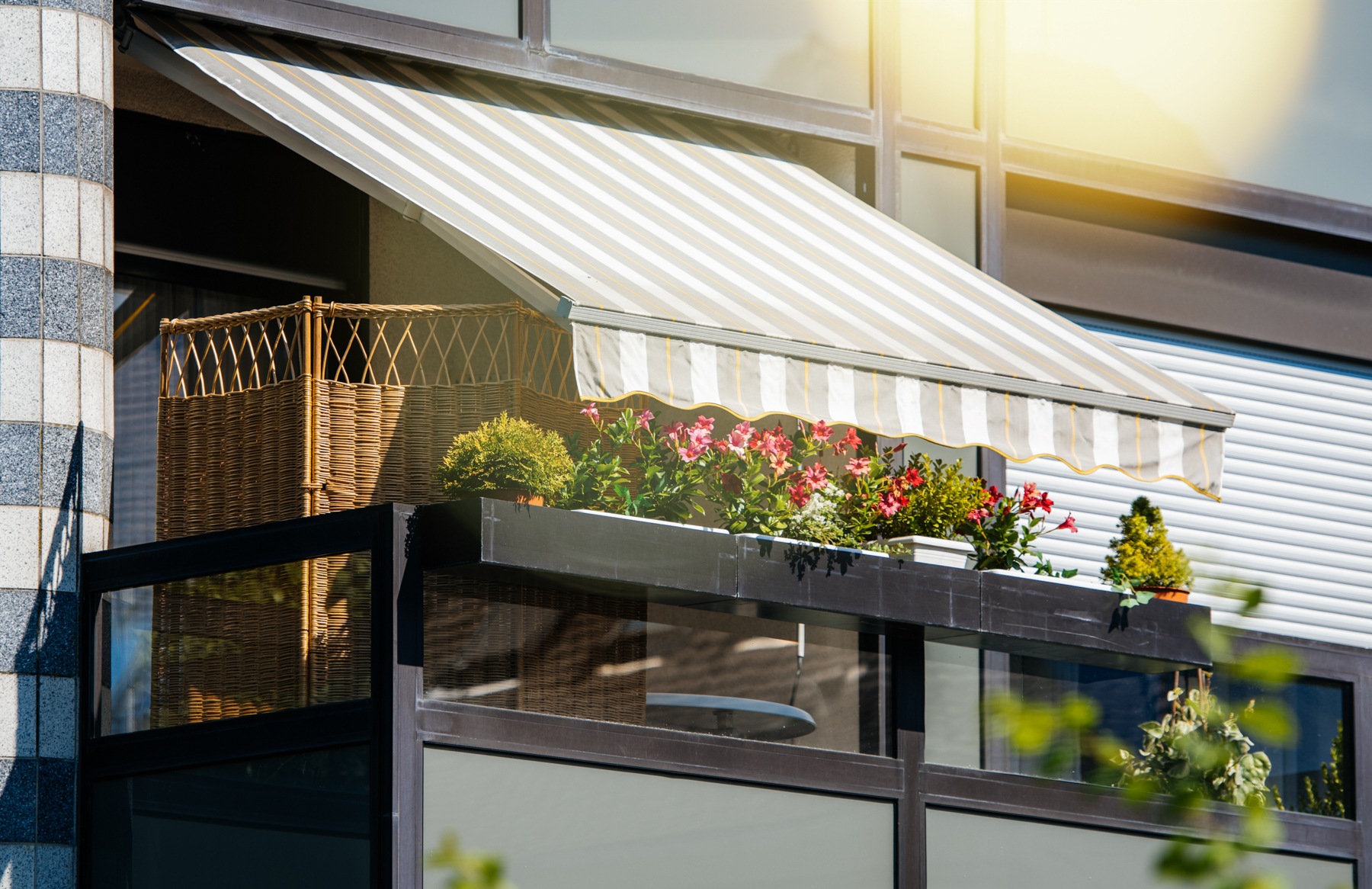 Let's talk cons
1. The expense. 
Yes, it's true, retractable awnings are more expensive than fixed awnings or, as an alternative, an outdoor umbrella.
Awnings are especially expensive if you have a larger house or outdoor area to protect. However, you need to look at the awning as an investment – in your home and in your lifestyle. Consider the great Aussie outdoor lifestyle … without an awning, can you enjoy it to its full potential?
The investment is most definitely worth it. In fact, the return-on-investment is so good, the awning ends up paying for itself – giving homeowners more opportunity to enjoy their outdoor area, no matter what the season.
2. Cleaning and maintenance. 
Retractable awnings do require some maintenance. This may include replacing the sensor, cleaning the various parts of the dust and dirt that is likely to be collected over the year, and ensuring water accumulation is kept to a minimum.
Also, for those awnings that are fixed, they absolutely need to be installed correctly to ensure proper drainage and no pooling of water when it rains.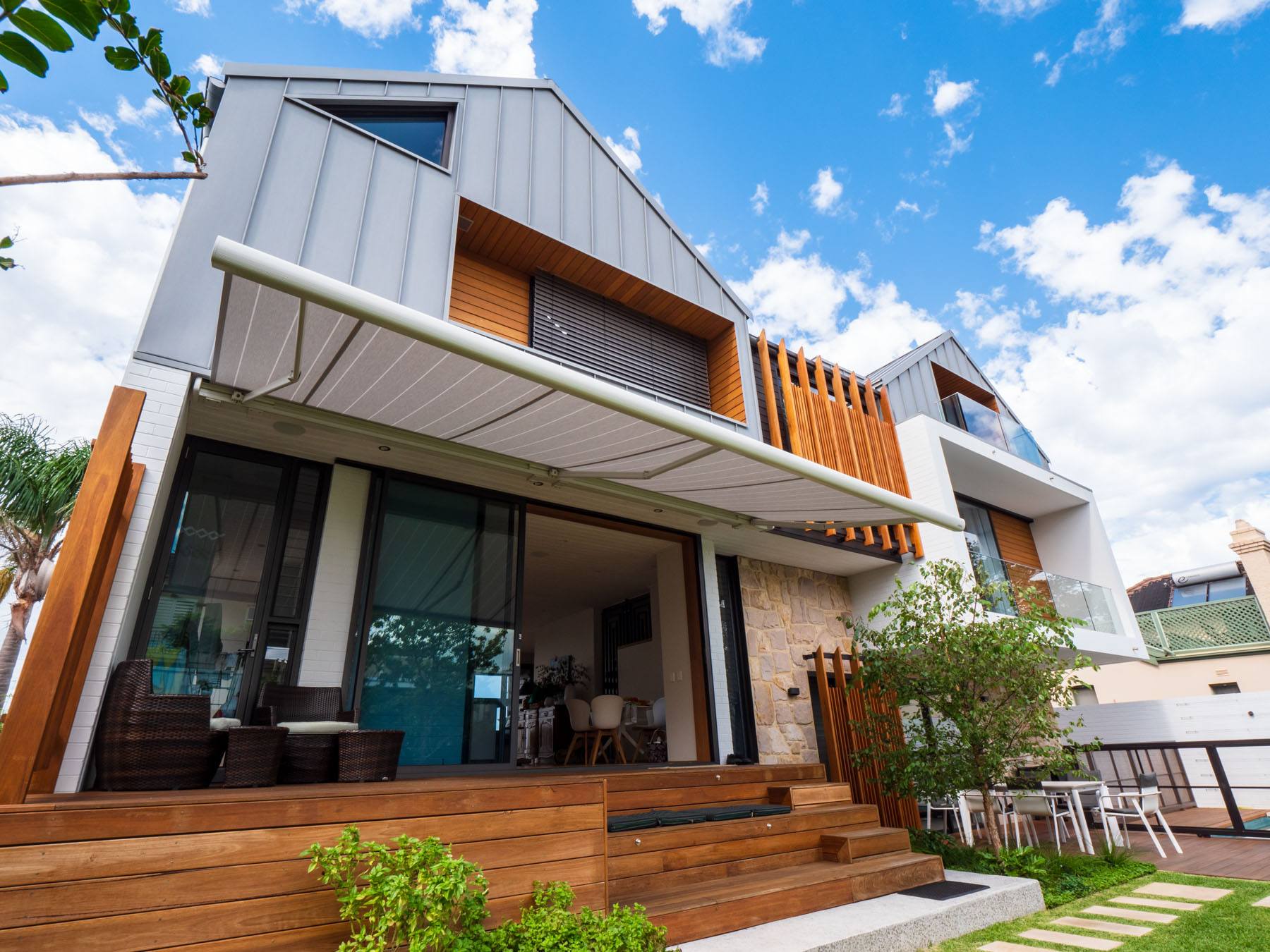 It's fashion, baby
There's no denying that awnings are fashionable. Whether they're retractable or fixed, they seem to evoke ideas of modern cafes that line the streets of some of the most stylish cities of the world – yep, we're looking at you, Paris.
Find a sleek colour scheme, a funky pattern or some monochrome neutrals and you've got yourself some functional and stylish outdoor protection.