Your children won't always be little, which means there won't always be toys littering your house, every which way you turn. But as they grow, kids have different requirements. So how do you create space that can grow with them?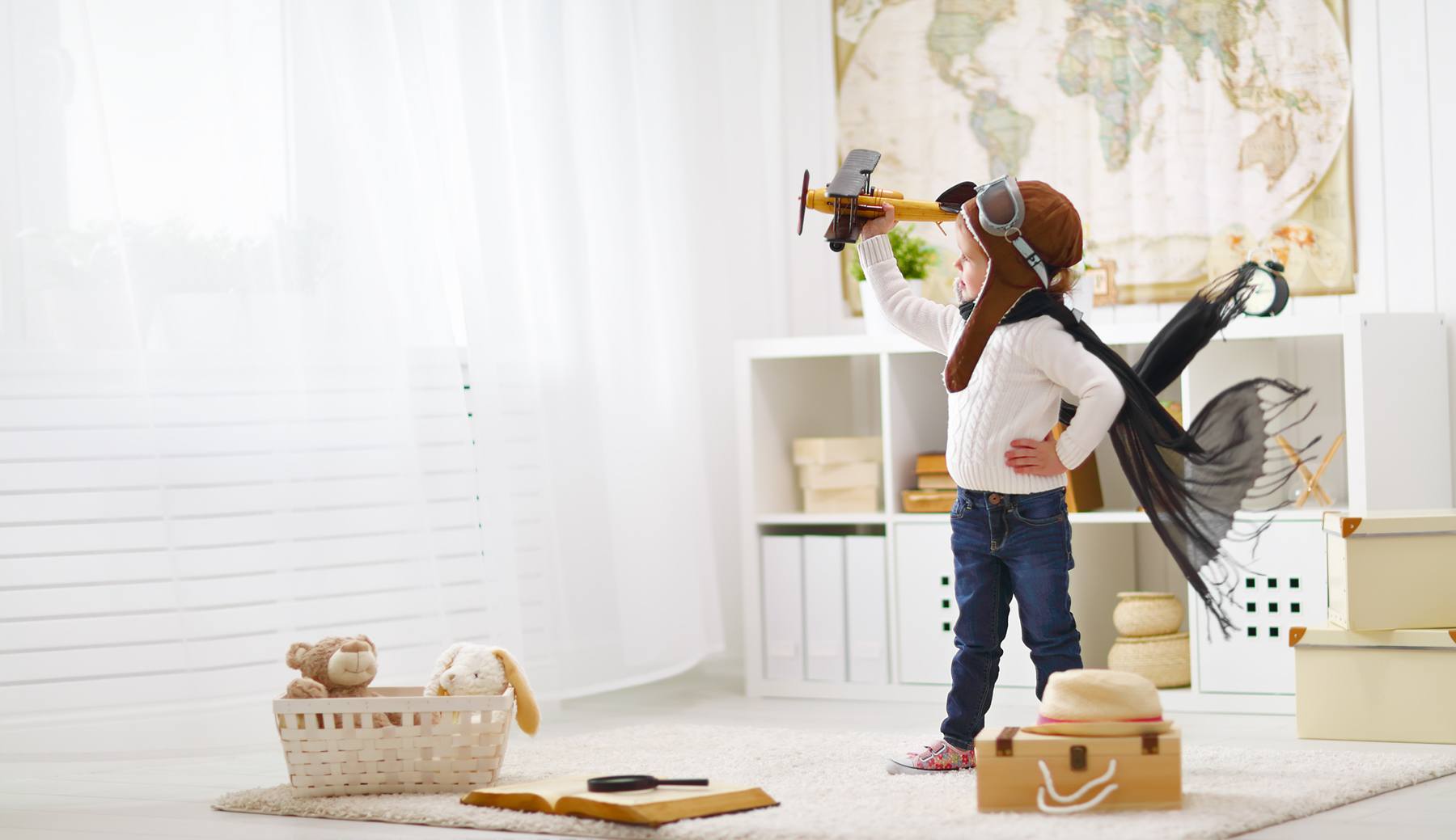 Whether you have a separate space for the kids to play or a small corner of the family room, there are ways to organise the toys in a sophisticated manner. And for those who have a whole different room all together, there's a way to make it appeal to your toddler and your teenager.
Anita Birges from Mise en Place knows a thing or two about organising. She's a decluttering superhero in fact, otherwise known as a professional organiser and property stylist. She works with private clients to create functional and contemporary spaces, and you may have even spied her on The Today Show. And she has a few tips and tricks up her sleeve to create an organised, yet inviting space.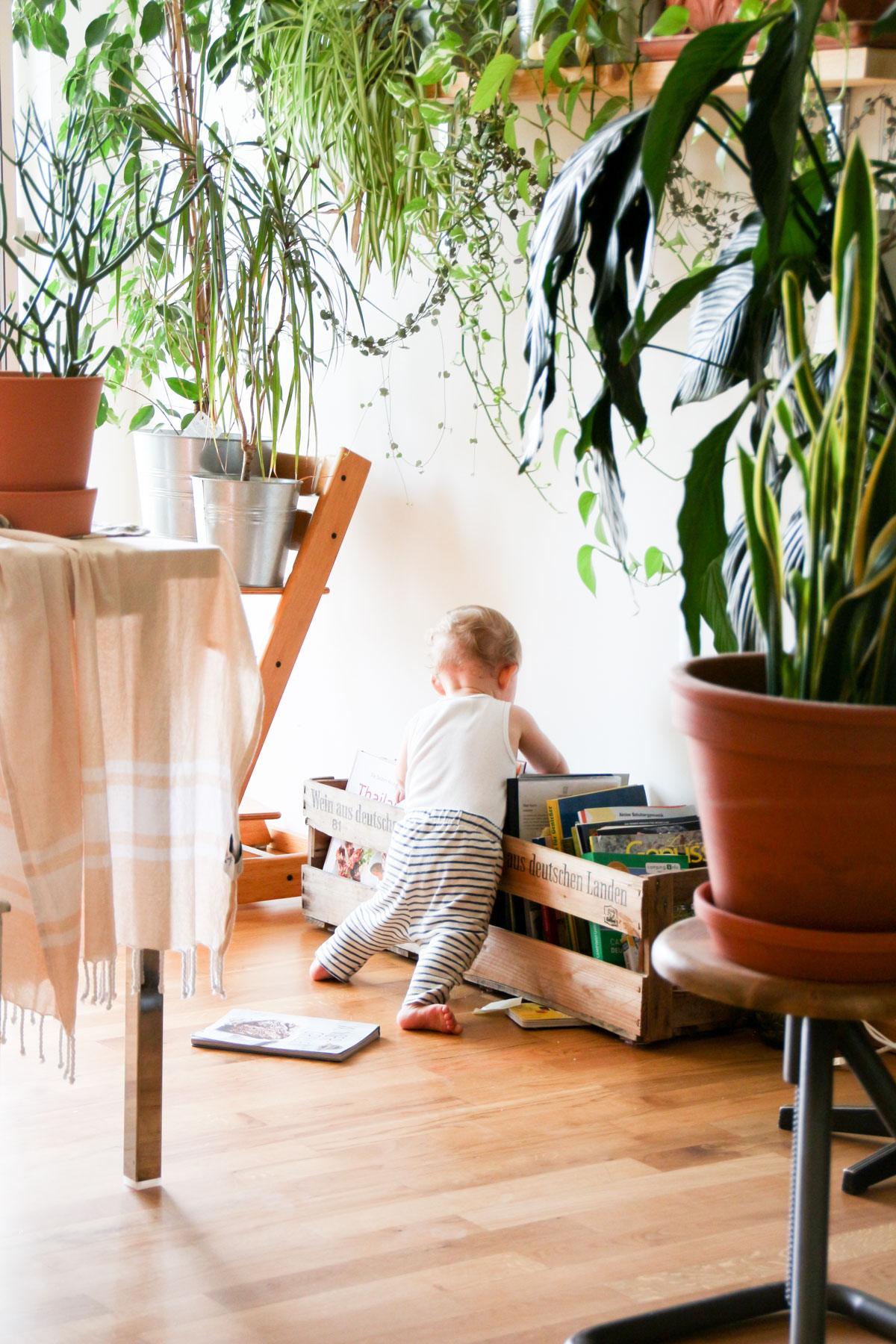 Overtaking the living room
It's very normal to have the play area as part of your living room. The reason for this is that children under the age of five will rarely go into a different room to play. 
Being with others is comfort to them and they don't want to be alone. You'll probably notice that even if you do have a separate playroom, they tend to bring their toys out to the common areas for company. 
Key here though is making sure you know that your living room is your living room. 
"You can have a play area where toys are rotated. The area is very important for you – it's your home. Having your dining or living areas overcome by toys causes a lot of angst," Anita says. "You want to keep it as a living area, and keep it aesthetically pleasing."
Think storage solutions that look nice as part of your room design, like cube storage systems.
If you really want to designate the area completely, some lovely sheer curtains draped from ceiling to floor can hide the mess and make a beautiful feature.
Space to grow
A five year old is going to need a very different space to a ten year old. Even with just two years difference in age, needs can change dramatically. So how do you create a space that suits all ages? 
Clever use of storage helps, like toddler toys at the bottom and older kid toys at the top. Key also is making sure the toddler can identify which cubes are theirs. 
"If you have a train or a fire truck, for example, put that in one cube on its own," Anita suggests. This is a visual aid for the younger child to know which area they can play. And for the things the toddlers shouldn't touch at all? Closed stackable containers work best.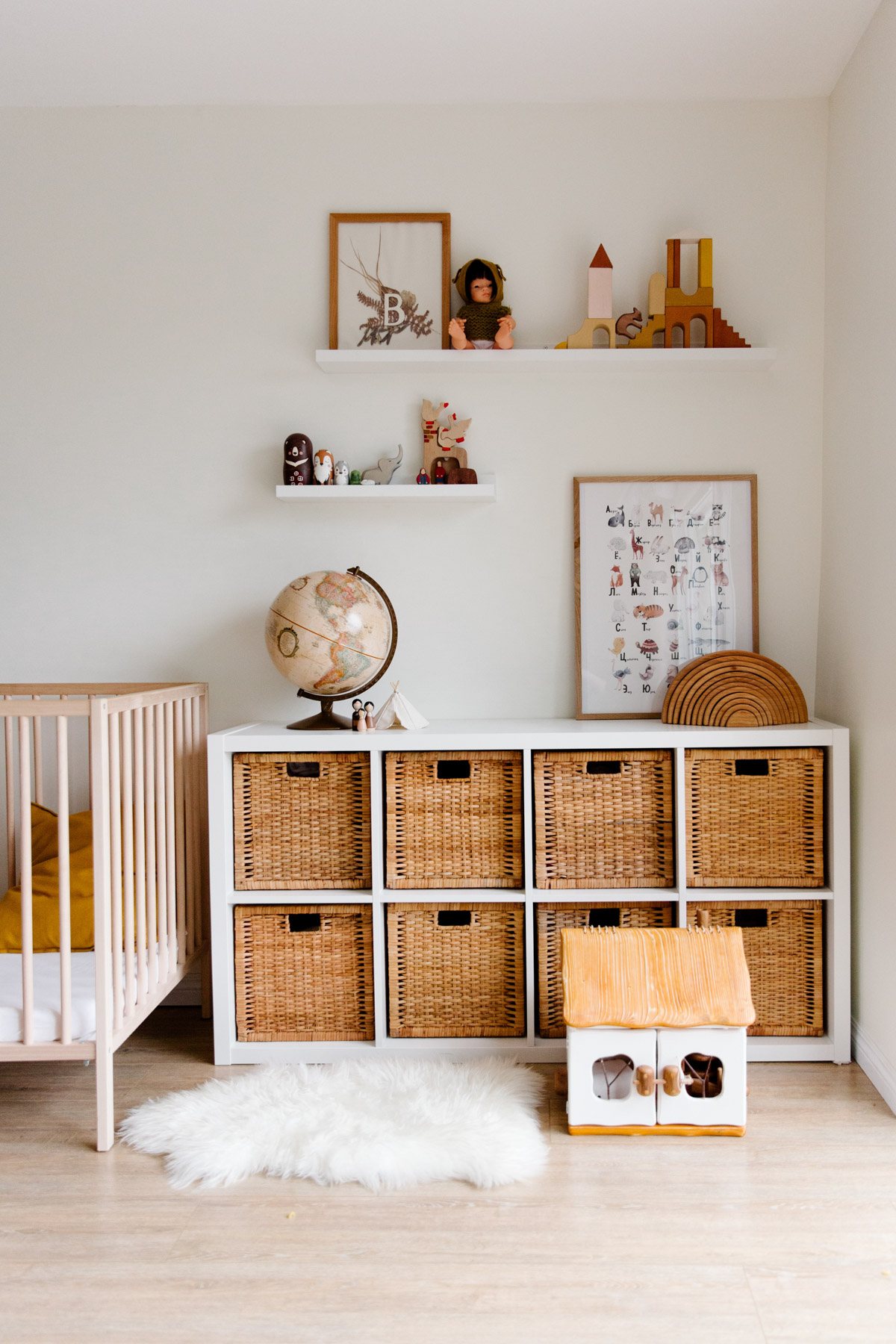 When it comes to growing the room with your kids, Anita says there are simple tricks you can implement so you're not redesigning every single year. For example, poster frames can be a simple and affordable way to change up the room. 
"With my son, we went from Paw Patrol to Lego Movie and now Minecraft, and with each stage, I've just changed the posters," Anita says. "All I'm doing is changing a $10 poster and it changes the whole room."
Another tip from Anita is to keep your decor neutral and then accent with styling choices. Chances are your daughter will grow out of 'everything pink' and she won't want that pink accent wall you painted in the play room when she was three.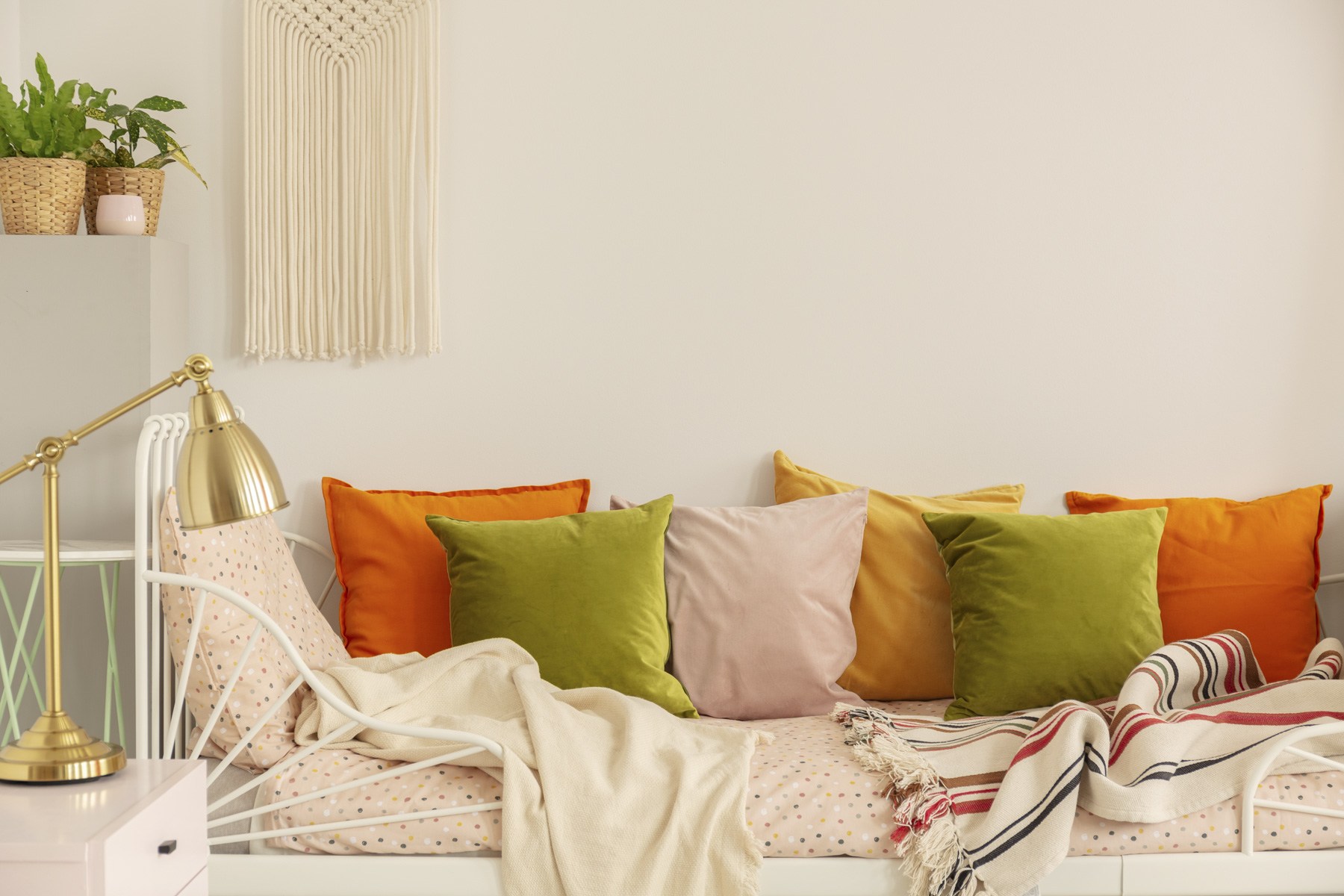 As they become teenagers, those cube storage solutions come in handy again. Now they need desks and bookshelves to house all their books so they can do their homework. Drawers can be added to keep paperwork and stationery. And all of a sudden, that playroom is a grown-up room.
Eventually the toys disappear and your home becomes your own again. But if you want an aesthetically-pleasing home from the get-go, try these ways of keeping the toys from taking over and making sure there's a little something for everyone in your home.