Yes, we can hear you, wallpaper seems like something that your grandmother used to have.
But, in a growing trend, more and more people are choosing to use wallpaper in their homes as the patterns and textures on offer evolve with the times.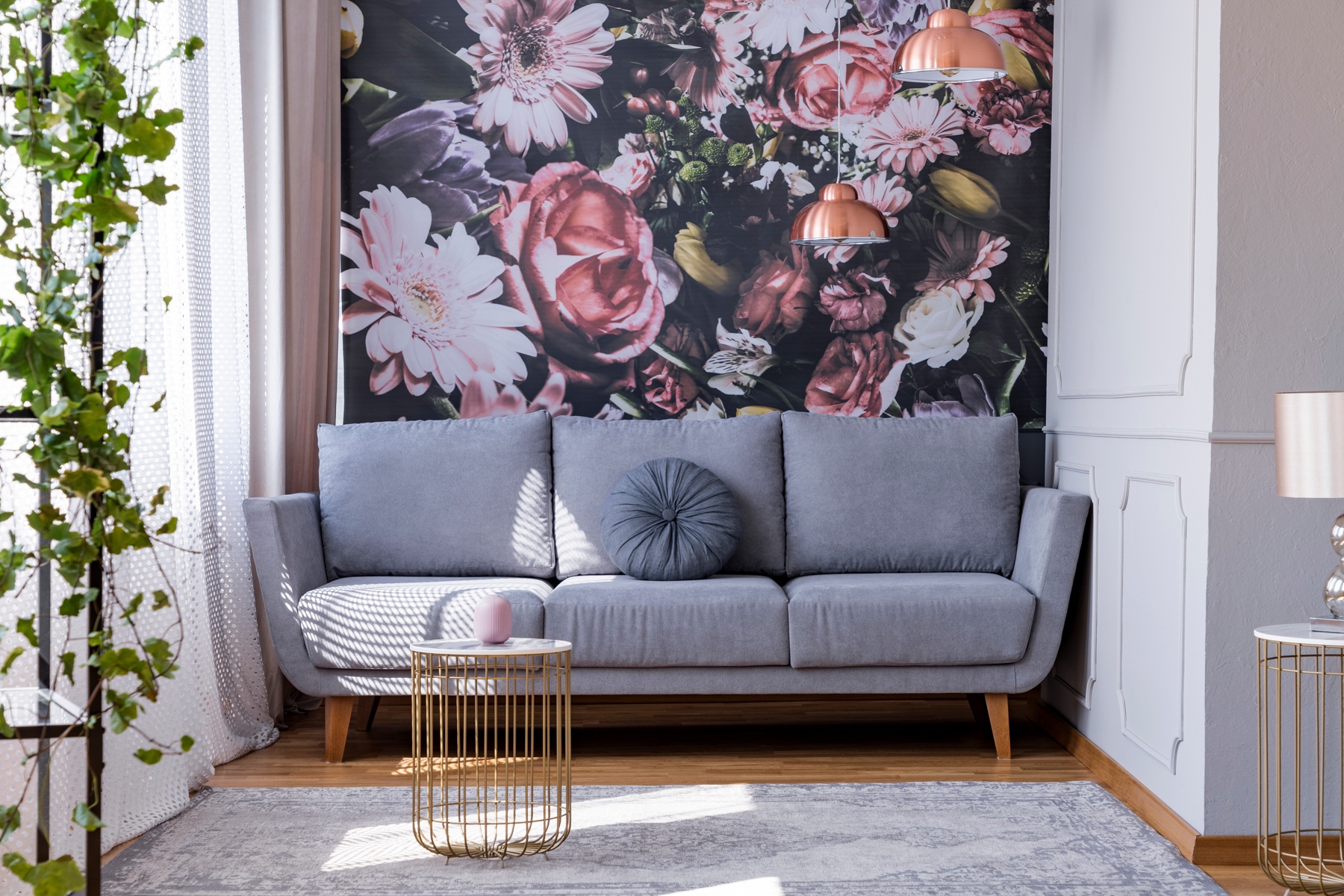 There's something very satisfying about having something a bit different on the walls.
These days, wallpaper isn't necessarily a roll of one particular pattern covering a wall. It can be a section of wall; a decal; expand onto the ceiling or even be used on furniture facings.
So when it comes to wallpaper, we've done the research for you, checking out all the local design websites to see what's hot and what's not.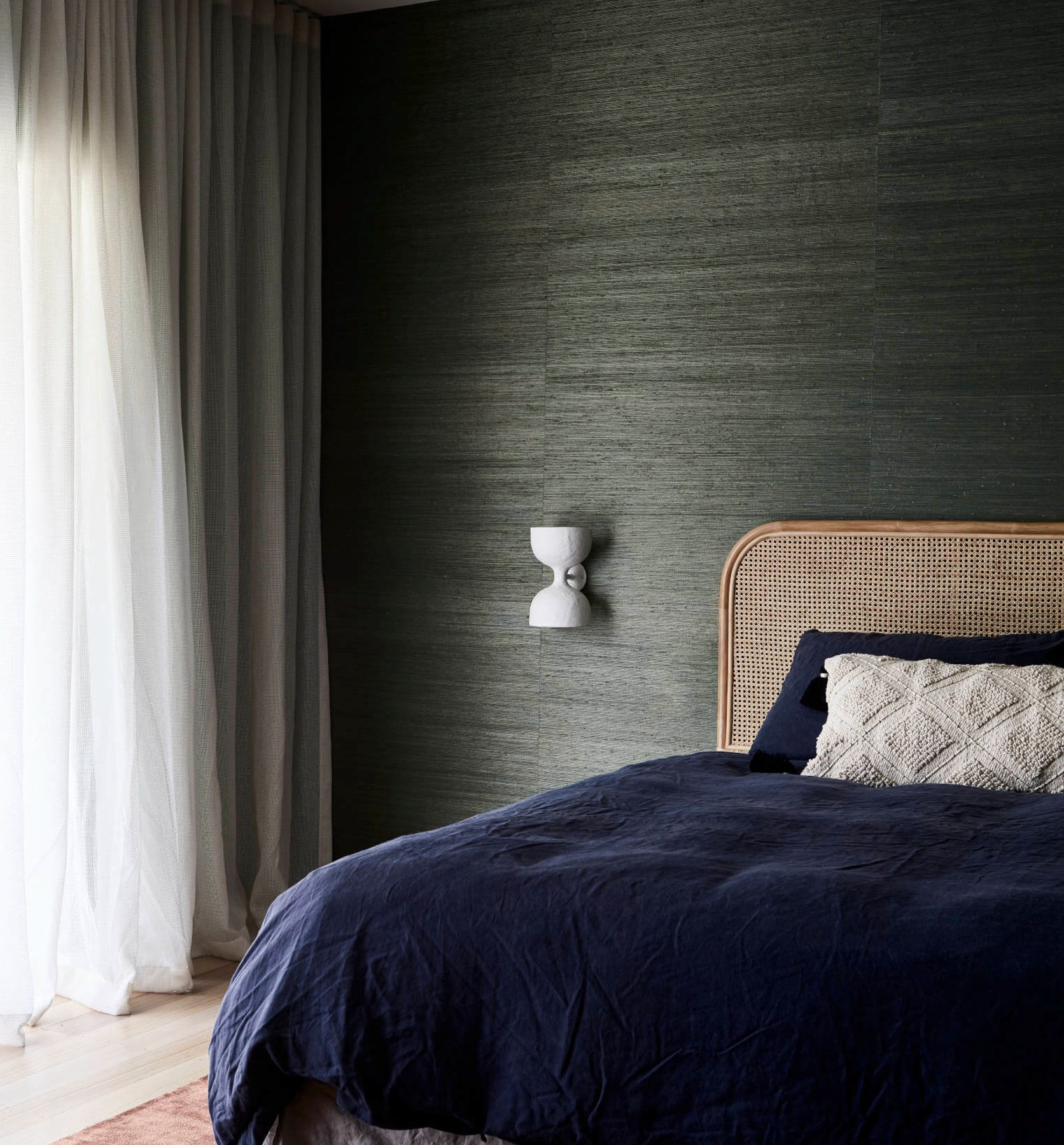 4 ways to use wallpaper
1. Use it as your artwork
Wallpaper can be an artwork in itself. A key tip when using wallpaper is to let it speak for the space. This means you might go with neutral furniture, furnishings and window coverings.
Choose a wallpaper pattern that makes a statement – a wall-to-wall floral or even an image. Or, if you don't want to do the whole wall, take a large piece of the wallpaper and pop it in a frame. Bam! Instant art.
When choosing your window coverings, you can either go neutral or choose a colour that picks up on the feature colours in the wallpaper. This can help tie the whole room together.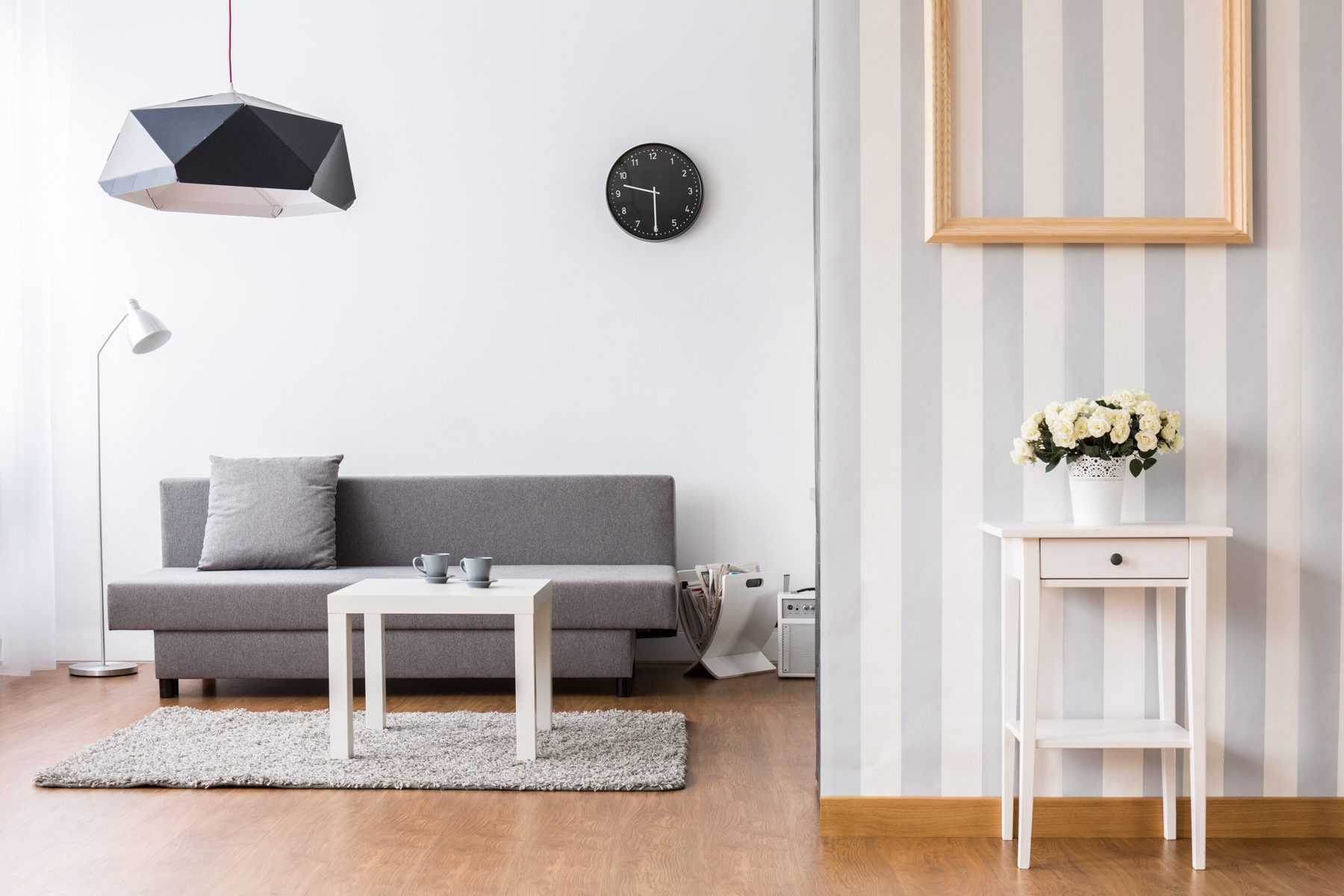 2. Feature a wall 
Who says you need to wallpaper an entire room? Absolutely no one! In fact, it's much more common to choose a wall and feature it with wallpaper, much like you'd paint a feature wall a different colour. 
This can be behind your bed – used as a bedhead – or in a living area to frame a window with a beautiful outlook. 
It can be behind a buffet in a dining room or even in the bathroom instead of a feature tile. The good thing about this is that it's just ONE wall, so your wallet will thank you too.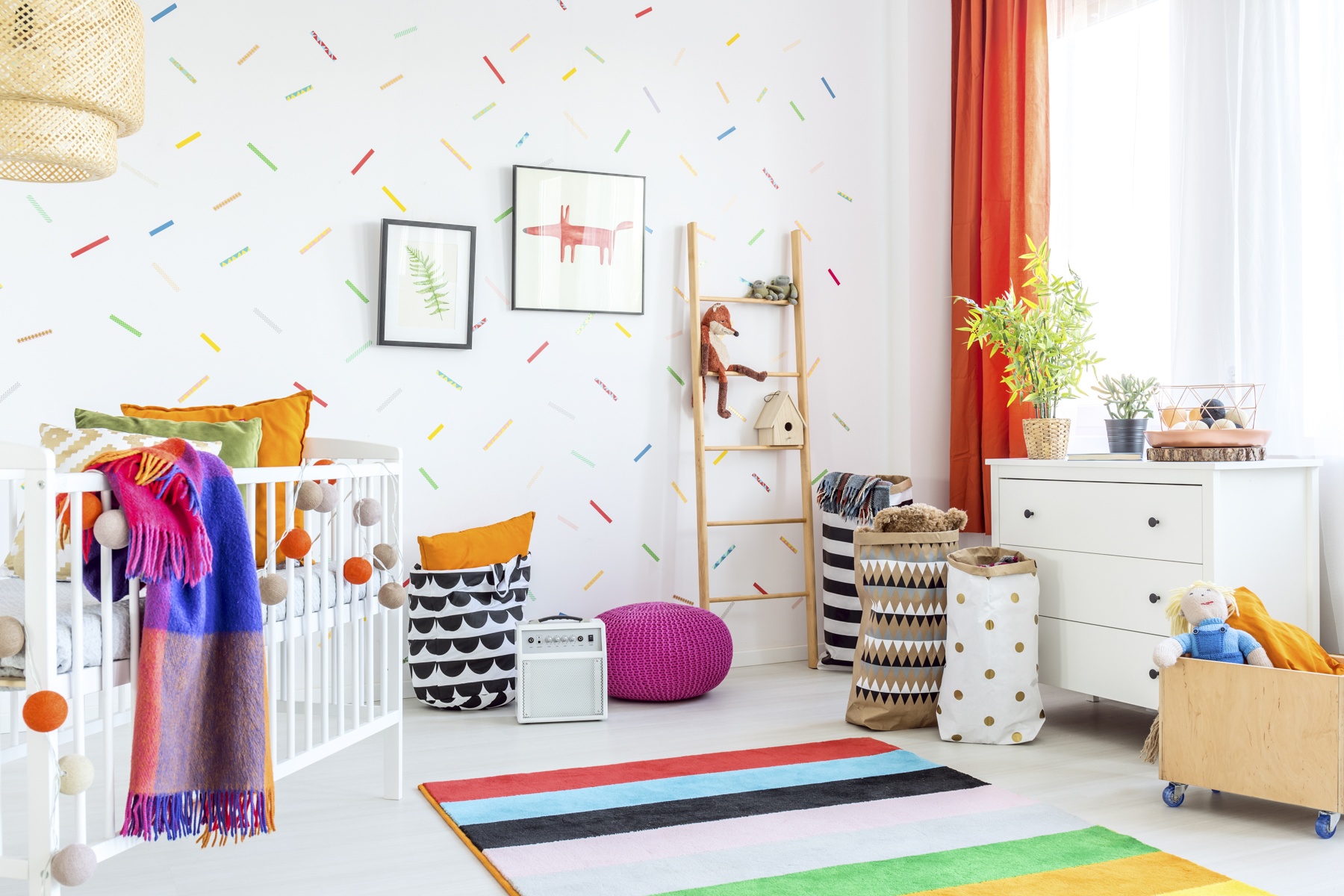 3. Utilise wall decals
Wall decals can be a lovely addition to a home, and they're perfect for children's rooms.
While they're babies, you can use cutesy, colourful patterns – flowers, animals, stars – and when they get older, you can simply take those off and replace them with something a bit more grown up.
This is one of many easy changes you can use to transition from a nursery to a big-kid room.
4. Cover the doors
Another fun way to utilise wallpaper is to cover doors, cupboards or other furniture rather than the walls. This means you can still make a feature out of other things in the room inside, such as the furniture or the window coverings, but you're still embracing the wallpaper trend.
It also means you can get a bit creative through the house. For example, the kids can choose their own wallpaper for their bedrooms.
If you want to keep things uniform, you can also create wallpapered panels on the door – think stripes up and down or side to side. These bring a bit of character into the home while also keeping things fairly sensible.

Tips and tricks
It can be a big decision when choosing wallpaper. But the good news is, that, just like paint, it can be easily changed if you wish. Some other tips?
Choose the right style for the particular room. Swirls and twirls for example, probably won't work in a formal living area, but a large-scale striped pattern probably will.
Consider the colour carefully. Think about the type of mood you want to create in the room. If it's a light, bright and airy room with sheer curtains, a dark wallpaper isn't going to work. On the flipside, in a bedroom, a moody navy would work beautifully.
Don't be afraid to embrace texture. The beauty of wallpaper is that it isn't just about the colour or the patterns, it can also be about the texture. Wallpaper can be coarse or smooth and this can drastically change the way it brings a room together.
Mix and match wisely. If you have wallpaper in the room, consider what other patterns you have around. Also consider what you have in adjacent rooms, especially for open-plan homes.
However you choose to use wallpaper, the one key thing to remember is to go with your instincts. You know what you like and what will make your house feel like home.