Sheer curtains are a beautiful design statement, adding elegance and class and equally at home in contemporary or classic spaces.
Adding warmth and texture to your room, the flowing design of sheer curtains add a softness to a space. And they're not just for windows. Sheer curtains can look lovely when used to identify and separate individual spaces in the one room. Unsightly room dividers, be gone!
Also known as sheers, the lightweight fabric flows seamlessly, softening the light coming from both inside and out. They provide privacy without compromising the light and quite simply, look gorgeous in almost every single room.
Here's why you should be embracing the timeless trend.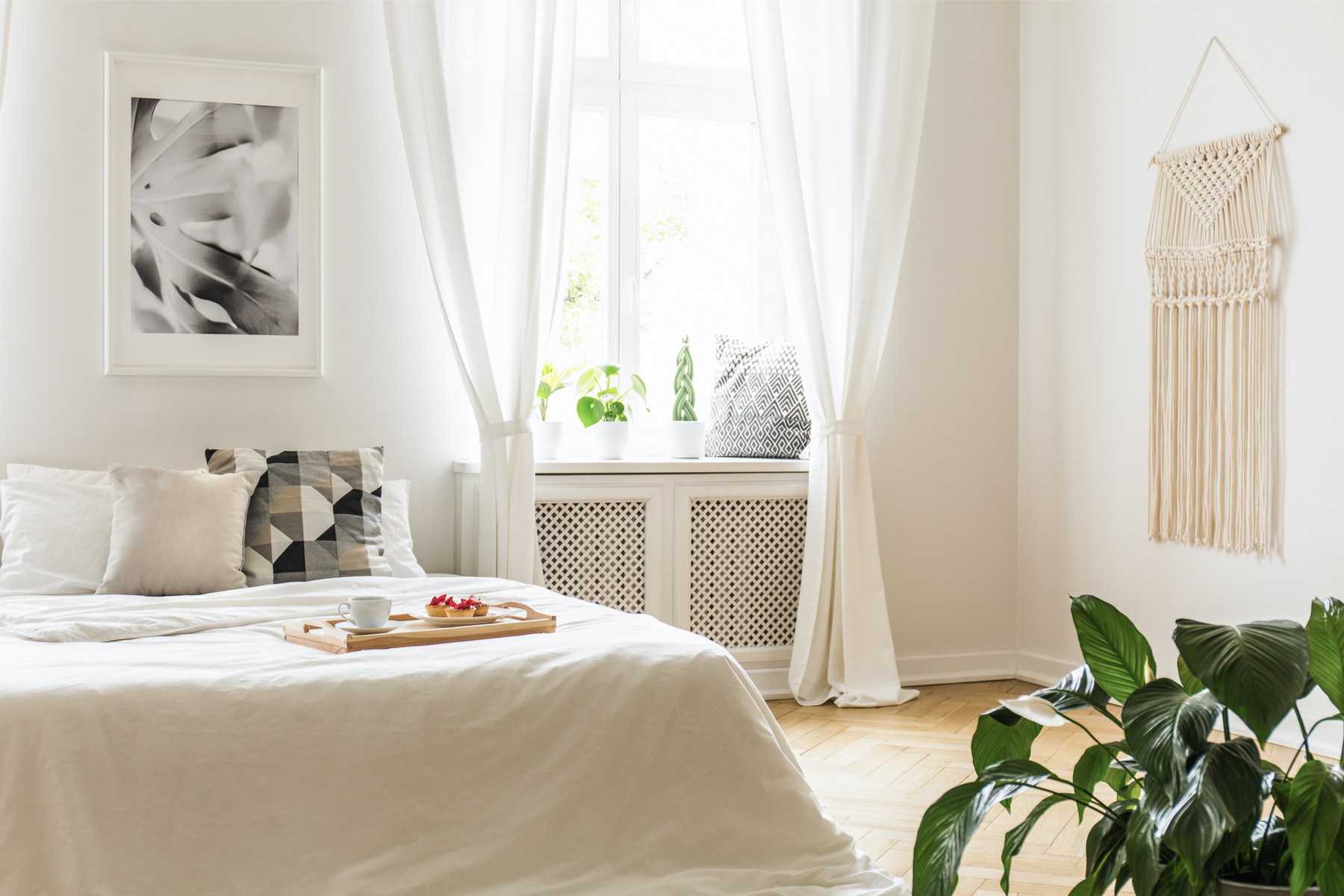 Don't compromise on light
As we mentioned previously, sheer curtains diffuse the light, acting as an efficient light filter. This may also reduce your electricity bills which is a win/win in our book. The lightweight material still allows for natural light to enter the room, however, the light is soft, adding a touch of romance and calmness to the space. As an added bonus, sheers diffuse light and reduce UV also protecting the furniture, fixtures and flooring in your home. 
Another added bonus? If you have some unsightly views you wish to ignore, sheers will help hide them without compromising on the amount of light coming into your home.  Natural light with an inwards focus.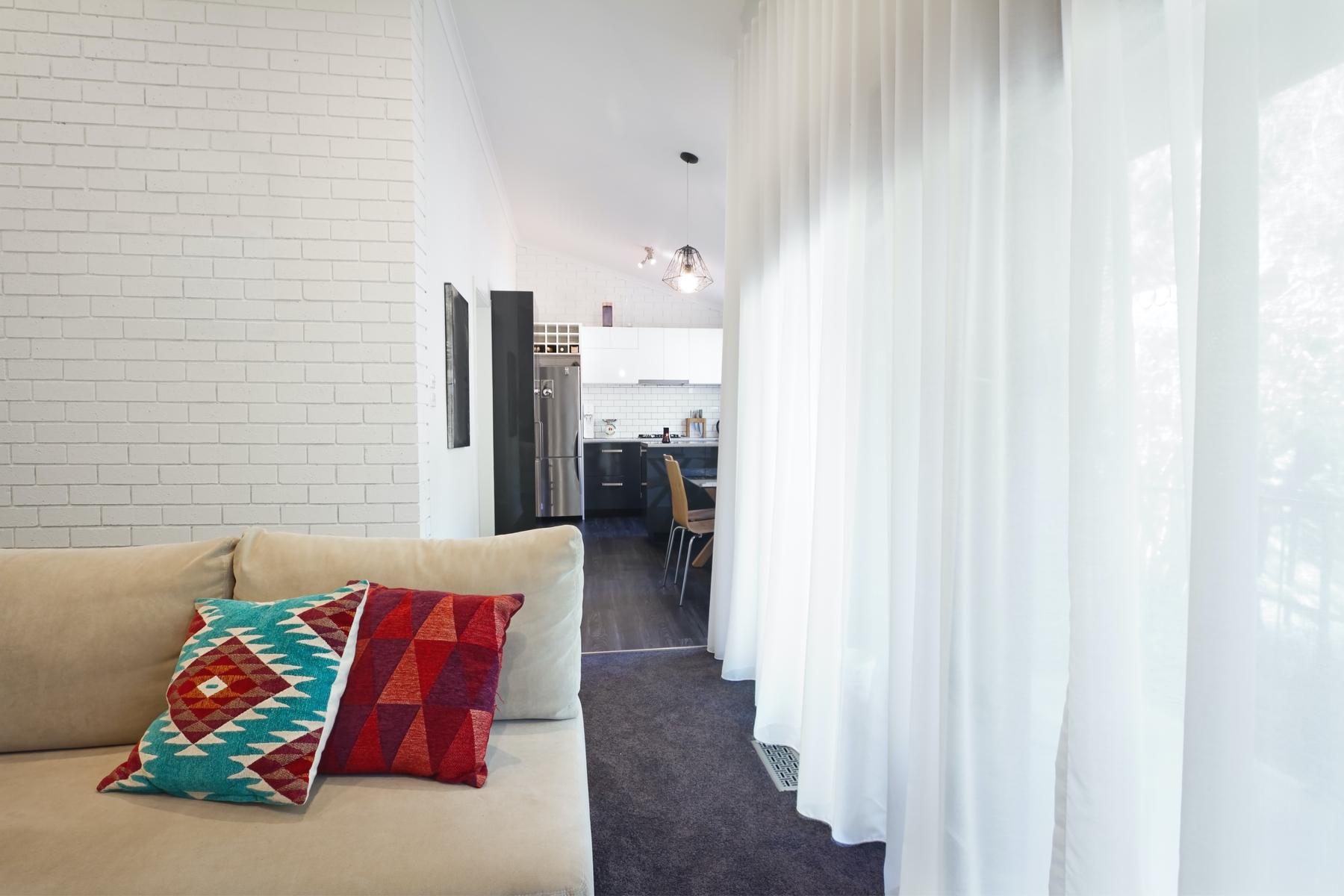 Add a touch of drama
Sheer curtains provide texture, softness and movement to the room. While they're definitely functional, the curtains also serve as a decorative piece, and depending on the colour chosen, can add a touch of drama to the room. 
Want even more drama? Open the window or door slightly and let the natural movement of the curtains add a stylistic touch. 
Also on the drama side, sheer curtains work extremely well if you hang them wall to wall, meaning they're the feature of the room. It's a continuous backdrop and because they're sheer, you can still see the window frames behind them if you wish. 
Sheer curtains in a carpeted bedroom look great when hanging the curtains to the floor. Full floor-length curtains create a flow to the room.  Consider finishing your sheers just off the floor when hanging them above hard floor surfaces particularly in front of sliding and bifolding doors. 
Contemporary Wave sheer curtains in the right fabric selection hang naturally, creating a wave from top to bottom.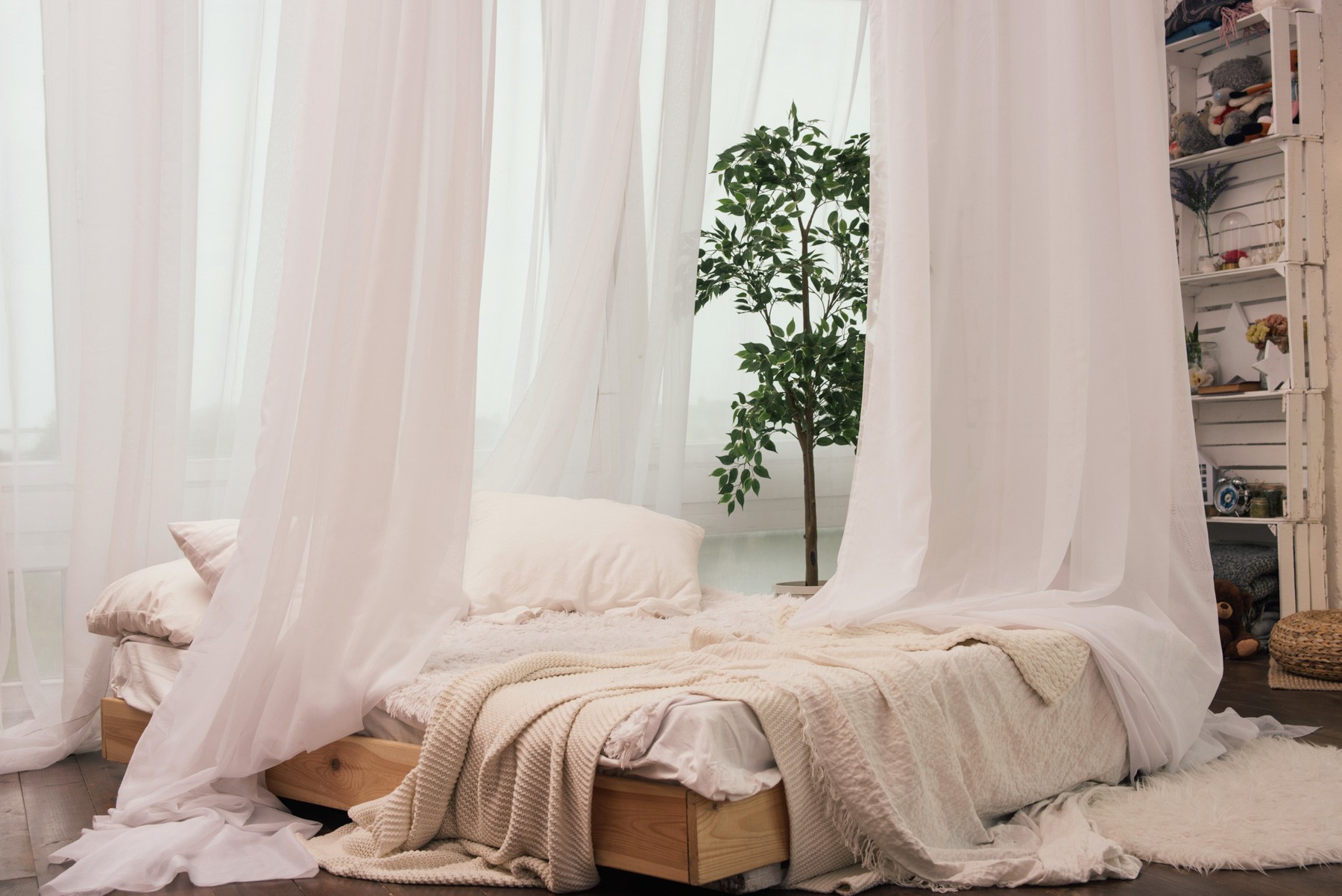 Visual relief
Sheer curtains are, in themselves, a design element. Much like artwork hung on the walls, sheers show a creative side to your home. 
In saying that though, they can also provide some visual relief from what's going on around them. They're plain and simple, which often contrasts against the other design elements of a room. 
Take a living room for example, there's often some couches, perhaps some cushions, a rug, some artwork on the wall, a couple of tables around and possibly a television. 
Add to this the knick knacks that most houses have lying on surfaces and you already have quite a busy room. Sheers finish off the room without being too busy or overbearing.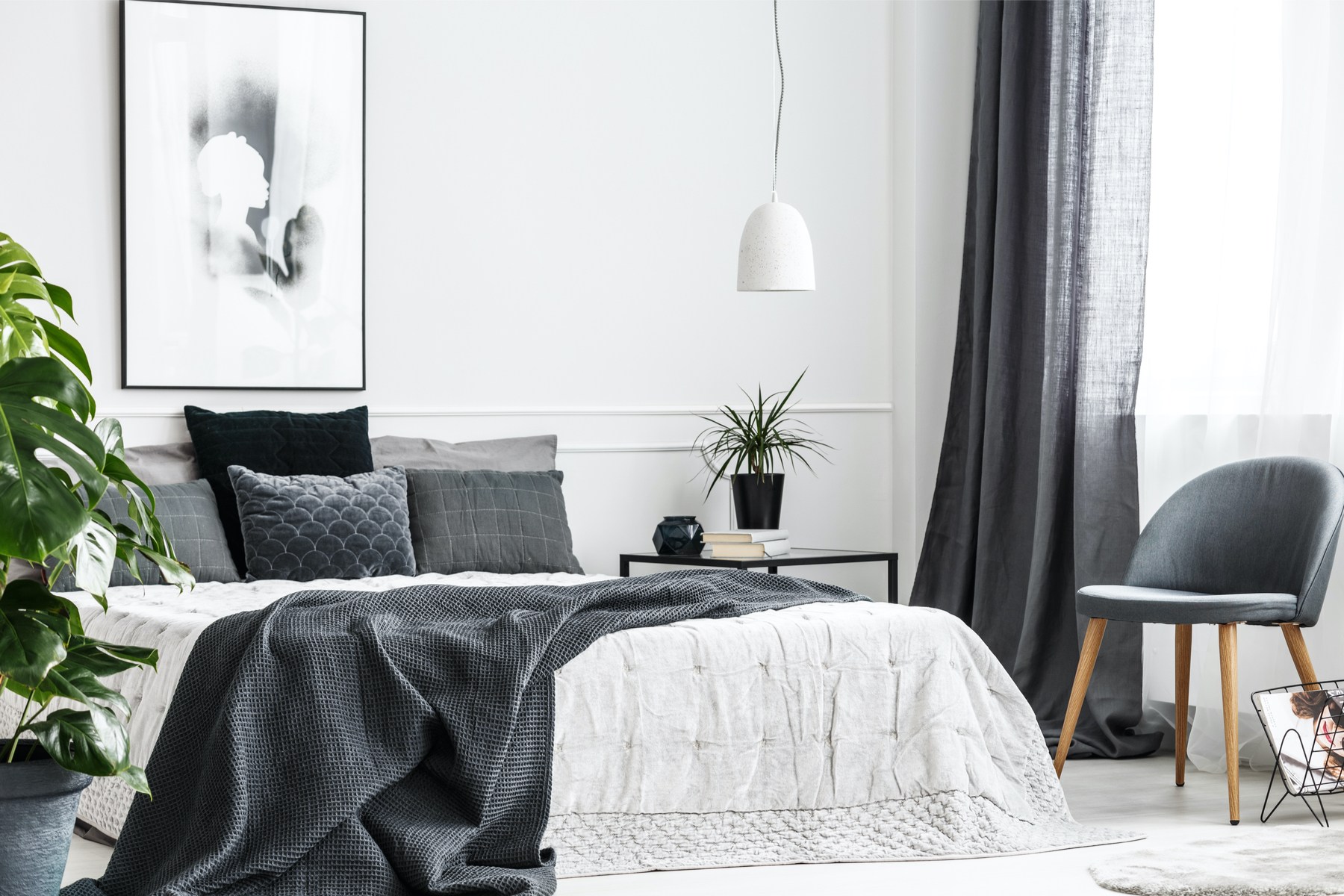 Layer up
Another positive when it comes to sheers is that they can very easily be layered against other window coverings. 
Hang some sheer curtains in front of your blinds to create the romantic, airy look you're after, or layer them in front of some blockout blinds or blockout lined curtains to ensure versatility in your rooms. 
This way, you can ensure the soft, diffused light during the day, but the ultimate privacy during the night. 
Plus, if you're one of those people who hates being woken by the rising sun, the double track system is a perfect solution.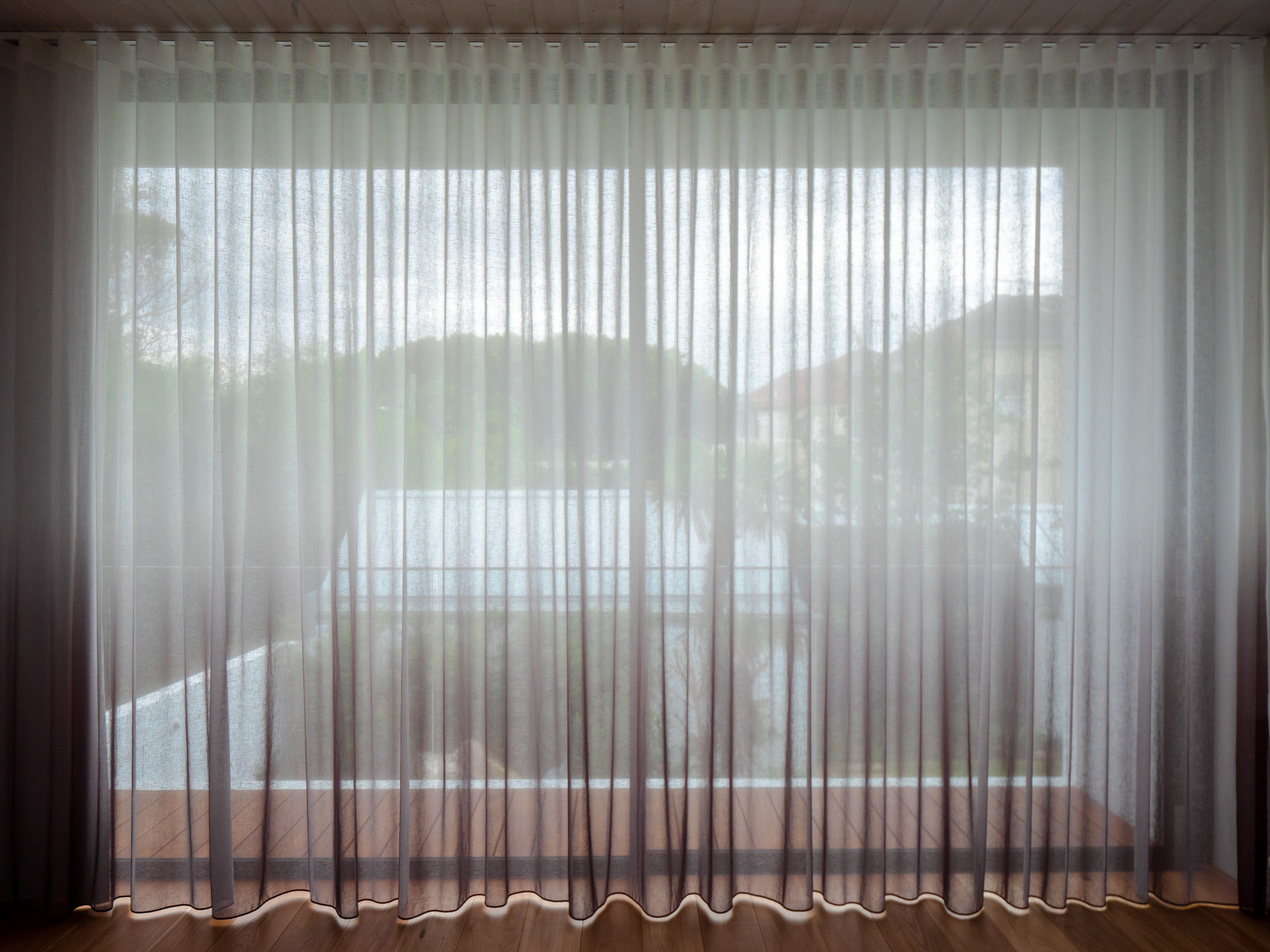 Privacy matters
One of the best things about sheer curtains though, is the privacy they afford, especially for those windows that look out onto the street. There's nothing worse than prying eyes being able to see inside your house. 
With other window coverings however, if you want some privacy, you'll lose the natural light. Enter sheer curtains. Privacy without the darkness, just like this gorgeous beach house in Coogee.
There are so many options when it comes to sheer curtains, from colour to material and even to the way they're hung. 
They speak for themselves, add glamour and softness to any room of the house and truly are a beautiful addition to your home.