Textiles can bring a worldly charm to interiors through their intricate detail and vibrant, rich patterns.  The Ikat print is one of the more well known styles that is well on trend again and with cultural roots that date back more than a century, this design gives proof that textiles can be as timeless as they are trendy.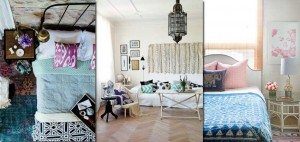 These Ikat inspired designs are most effective when mixed and matched – for a traditional look, layer your miss-matched patterns in rich and bold colours.  Or, for a more contemporary take, place accents of Ikat amongst your existing palet to lift the look and bring life to your space.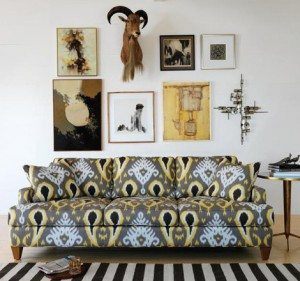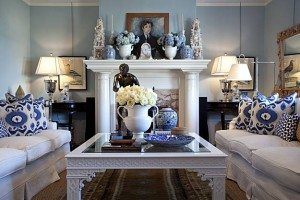 This selection of Willbro fabrics are linen and cotton based and are suitable for drapery and light upholstery.  They would also look fantastic made up as cushions, bedding or perhaps a lampshade…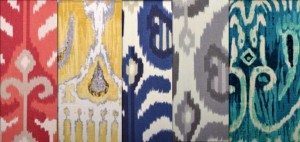 This Casamance fabric has put a contemporary twist on the traditional textile by using this striking cerealean blue on a crisp white basecloth…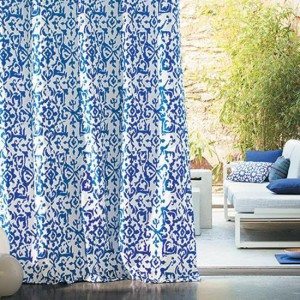 We currently have a great selection of Ikat prints in the showroom from Wortley Group, Warwick Fabrics, Mokum and Zepel so please come and visit us for a closer look.