It's easy for the lux to get lost in commercial spaces, but new curtains at Ray White Annandale elevated their whole look.
In a nod to this year's epic Pantone colours of Ultimate Gray + Illuminating, this office and auction room fit out is all classy pops of colour and subtle tones.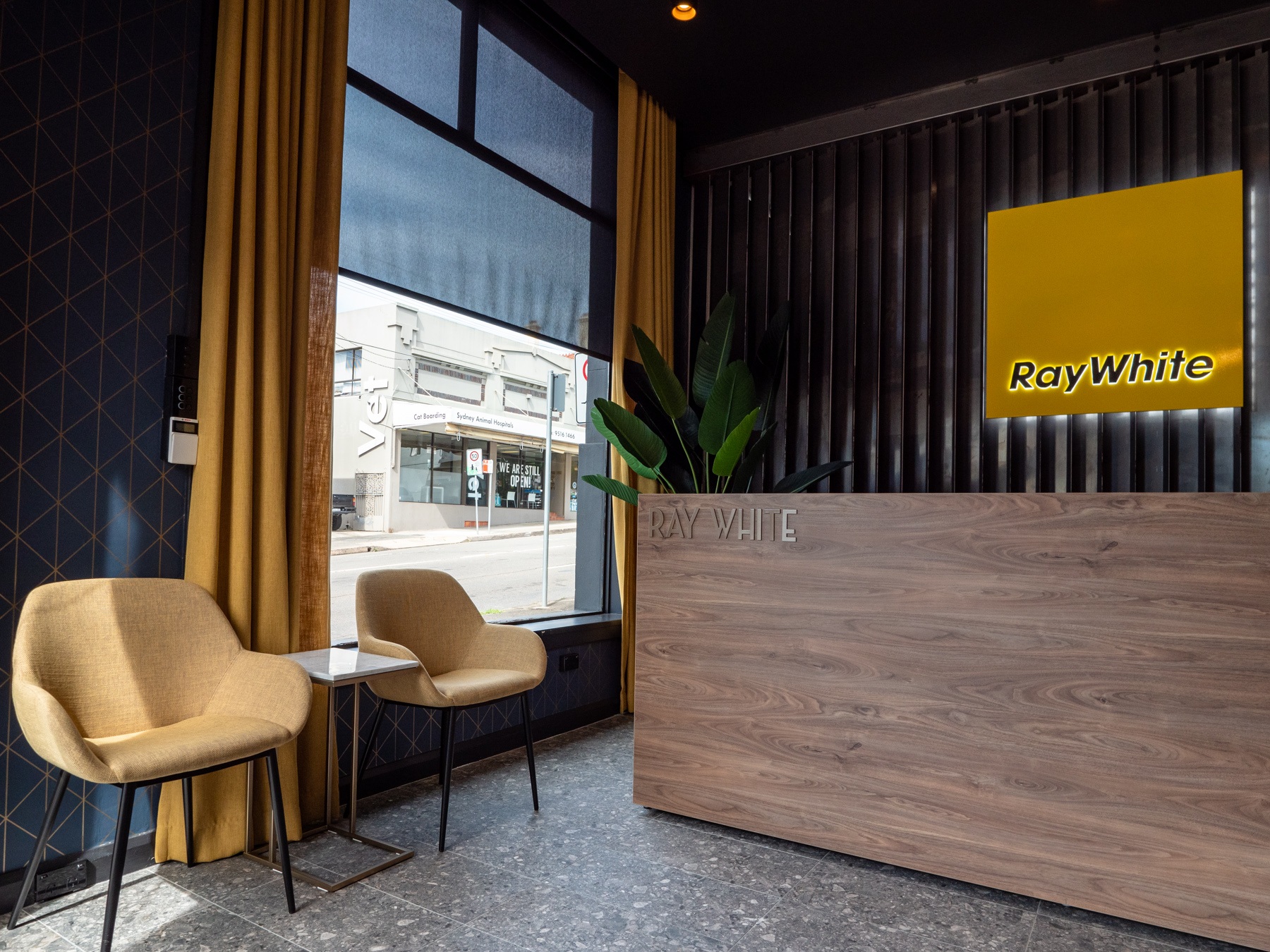 Perfect curtains inside and out
The Ray White logo is a striking, golden yellow. The fabric colour needed to be on brand when viewed from both inside and outside the building, and be resistant to fading.
As a commercial space, the fabric also needed to be long lasting, hardwearing, have a high UV tolerance and able to pass Australian Standards for fire regulations.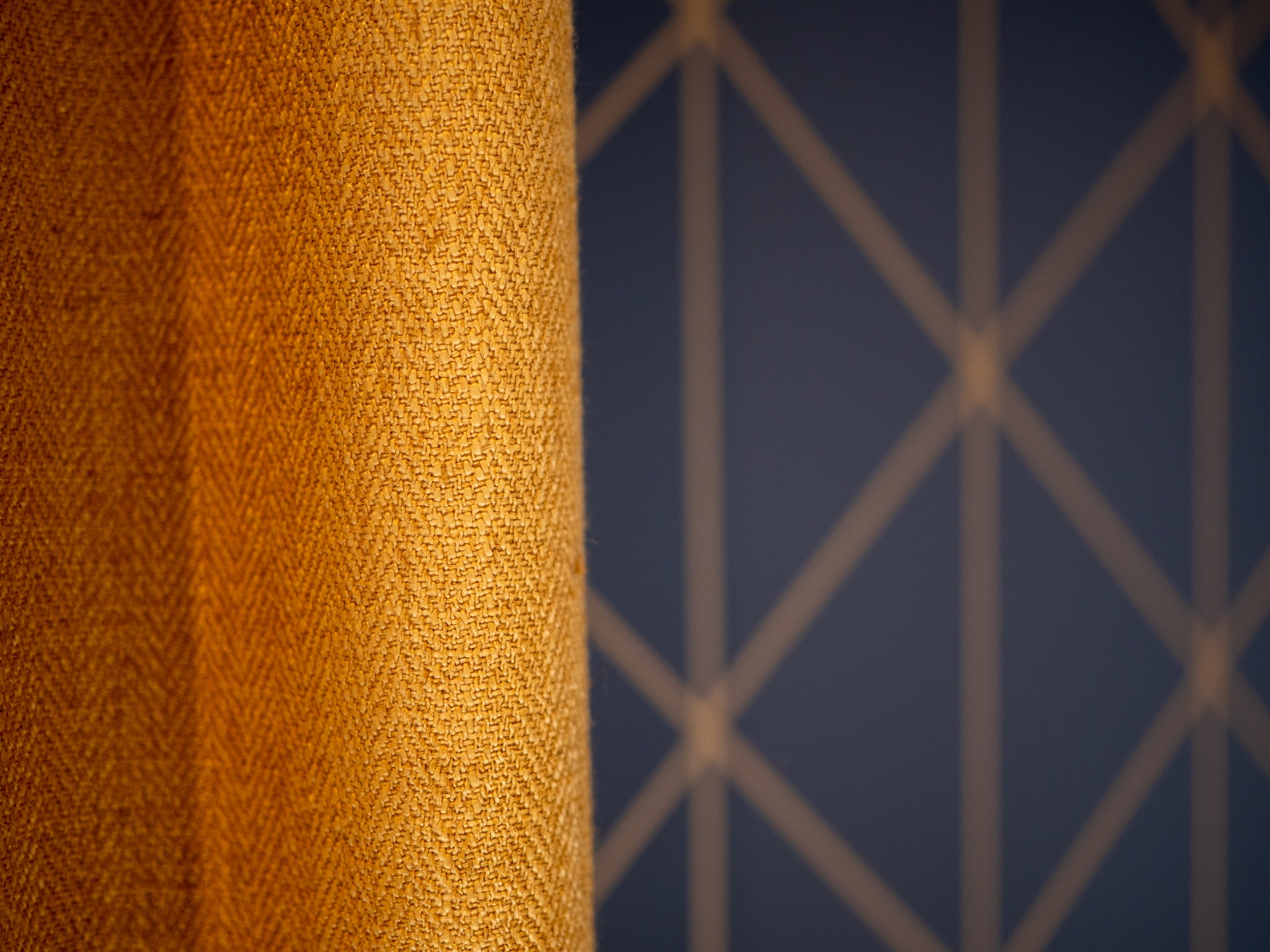 Flexible light with blockout blinds and curtains
The abundance of direct light through the north and east facing windows meant that heavy duty coverage was needed to keep out the sun.
We decided on screen roller blinds fitted behind the curtains. A charcoal coloured 5% sun screen was selected for the roller blinds to coordinate with the fitout. 
The roller blinds effectively reduced UV, sun glare and heat while maintaining a clear view to the outside.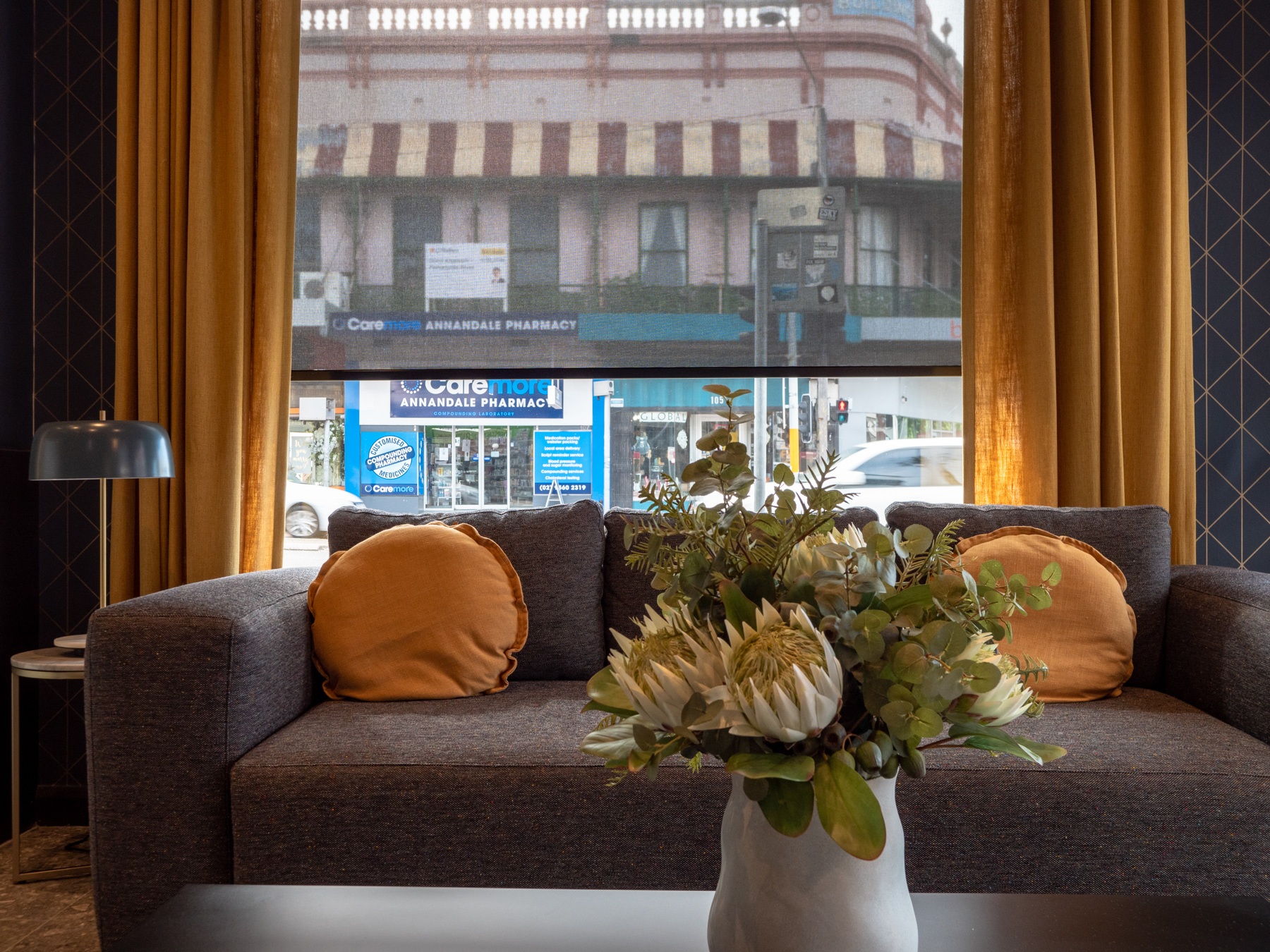 All these elements had to come together while looking luxurious and draping well. The final result is a beautiful fit out that respects the orientation of the building, the use of the spaces and the gorgeous colour of the Ray White brand.